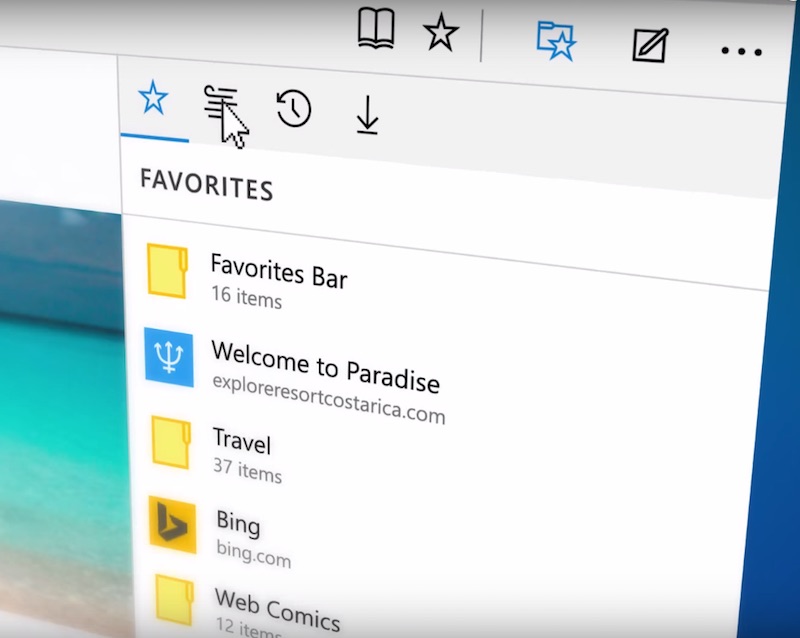 Microsoft wants you to use Edge, and it is willing to go to great lengths to make it happen. Microsoft Edge, the new Web browser in Windows 10, seems to be notifying users when they search for rival Web browsers on Bing.
First spotted by VentureBeat, the first time one searches for "chrome" or "firefox" using Bing in the Microsoft Edge browser, they are bestowed with a notification placed atop their search results. The notification suggests users to not switch to a different Web browser, and offers a link that is supposed to list down the reasons why you should continue to stick with Microsoft Edge. The marketing link, however, doesn't offer any reason why one should use Microsoft Edge.
What's important to note here is that the message doesn't seem to be appearing every time you search for a rival Web browser on Bing using Edge. Interestingly, it is also not appearing at all for many. It appears Microsoft is only targeting specific regions for now.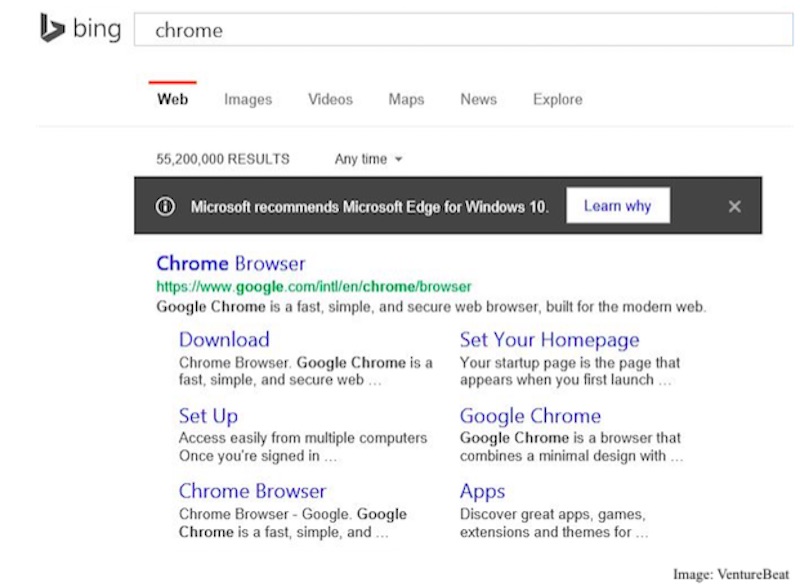 "Microsoft Edge was designed exclusively for Windows 10 with features and functionality that enhance the browsing experience such as Cortana, Web Note, and Quick answers," a Microsoft spokeswoman told VentureBeat in an email.
"These notifications were created to provide people with quick, easy information that can help them get to know these experiences better. That said, with Windows 10 you can easily choose the default browser and search engine of your choice," the spokeswoman added.
It seems like a rather shady way to keep users from leaving the Web browser. Considering Microsoft Edge already offers great stability and performance, and will soon start supporting extensions, it seems completely unnecessary to indulge in such practice.
["source-gadgets.ndtv"]