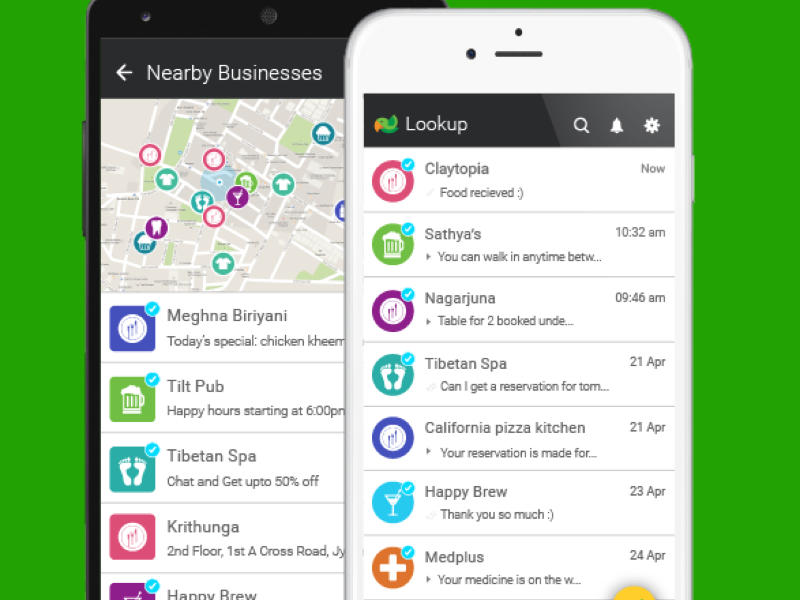 Bengaluru-based Lookup, a smartphone app to connect with local businesses, announced its association with Roadrunnr to introduce deliveries across Bengaluru, Mumbai, and Delhi.
Using the app, users can get doorstep delivery of medicines, groceries, food, and other products by using the chat interface in Lookup. With this association, any local business signed up with the service can provide deliveries.
(Also read: Uber of 'X' Is Now the WhatsApp of 'X')
There is no minimum order, and a link for tracking the delivery will also be sent in chat, the company said in an emailed statement.
"We are more interested in being an information exchange provider rather than get into delivery, this is an ideal win-win situation," said Deepak Ravindran, CEO, Lookup, speaking to NDTV Gadgets. He said that the partnership would help the firm scale nationally.
Lookup had over 250,000 monthly active users, and over 55,000 merchants on the platform, with daily activity of 55-60,000 users. Lookup currently operates in three cities, Bengaluru, Mumbai and Delhi.
Roadrunnr, a B2B service provider for hyperlocal logistics had raised $11 million (roughly Rs. 70 crores) in July this year. The startup caters to merchants, restaurants and e-commerce companies, and helps them outsource the job of deliveries.
["source-gadgets.ndtv"]