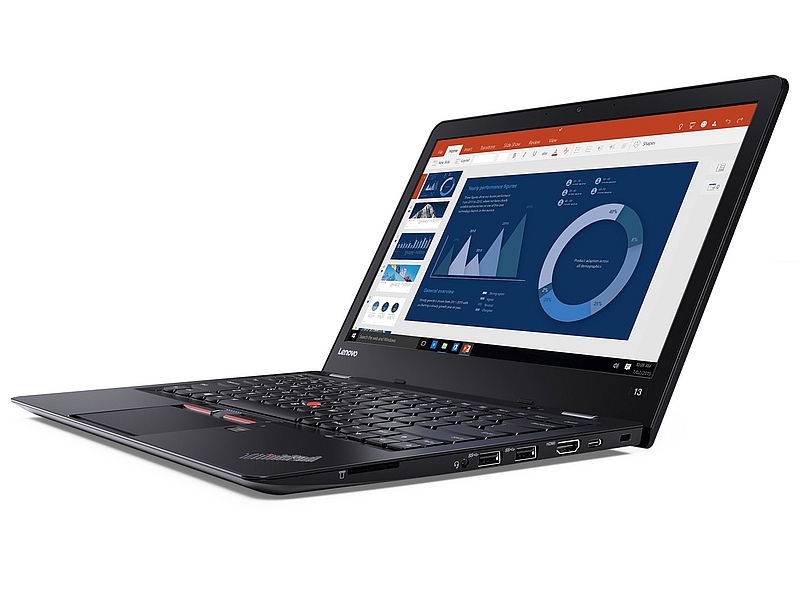 Lenovo ahead of CES 2016 has unveiled several new devices it will launch at the trade show. The Chinese consumer electronics giant introduced 12 new laptops, an all-in-one system, a tablet, a monitor, two 2-in-1 laptops, two ThinkCentre-in-one systems, apart from a new budget laptop with Chrome OS and Windows 10 variants.
The Lenovo ThinkPad X1 Yoga will be available starting this month from $1,449 (roughly Rs. 96,300). The laptop's Oled display model will however only hit the market in April, and its pricing has not yet been revealed. The Lenovo ThinkPad X1 Carbon can be purchased in the US starting February from $1,299 (roughly Rs. 86,300). While the Lenovo ThinkPad X1 Tablet will reach the shelves in the same month starting $899 (roughly Rs. 59,700), the Lenovo ThinkCentre X1 AIO and the Lenovo ThinkVision X1 monitor will be available to buy starting March from $1,029 (roughly Rs. 68,300) and $799 (roughly Rs. 53,000) respectively.
Lenovo will start selling its ThinkPad T460, ThinkPad T460p, ThinkPad T460s and ThinkPad T560 from February starting at $909 (roughly Rs. 60,400), $1249 (roughly Rs. 83,000), $1,059 (roughly Rs. 70,400), and $969 (roughly Rs. 46,200) respectively. The Lenovo ThinkPad X260 Ultrabook, along with ThinkPad L460 and ThinkPad L560, will arrive the same month starting at $929 (roughly Rs. 61,700), $749 (roughly Rs. 49, 800), and $779 (roughly Rs. 53,000) respectively. The ThinkPad 13 Windows 10 version will however, be available later in Q2 this year starting at $449 (roughly Rs. 29,800), while the Chrome OS version will reach around June priced at $399 (roughly Rs. 26,500). The ThinkVision X24 Pro monitor is scheduled for June starting $399. ThinkCentre TIO II will be available from May, starting at $239 (roughly Rs. 15,800) for 21.5-inch display model and $269 (roughly Rs. 17,800) for 23.8-inch model. The Business Edition of Yoga 900 and MIIX 700 were also unveiled, but without pricing. While the Lenovo Yoga 900 Business Edition will be available from February, the Lenovo MIIX 700 Business Edition will be available from April.
The Chinese tech firm has also launched a bunch of accessories for laptops and AIOs, namely the Lenovo Productivity Module, Projector Module, 3D Imaging Module, ThinkPad X1 Wireless Touch Mouse, ThinkPad X1 In-Ear Headphones, ThinkPad X1 Sleeve, and ThinkPad 65W Micro Power Adapter, all of which fall in a $50 to $279 price range.
Lenovo touted its ThinkPad X1 Yoga for its 0.66-inch thickness and 2.8 pounds (roughly Rs. 1.2 kgs) weight. According to the firm, it is world's first convertible laptop featuring an optional Samsung Oled display. The Oled display is optional. The Windows 10 laptop also comes with an active pen for better productivity.
The ThinkPad X1 Carbon at the CES 2016 was claimed to be the world's lightest 14-inch business Ultrabook by Lenovo. The laptop includes customer-centric design improvements based on feedback. It features increased memory and storage capacity, improved connectivity, and more lightweight at 2.6 pounds (roughly 1.17 kgs) than the previous versions. The ThinkPad X1 series houses up to 1TB Samsung M.2 NVMe SSD storage; Qualcomm Snapdragon X7 LTE modem with 4G LTE Advanced Carrier Aggregation support for better connectivity, and more.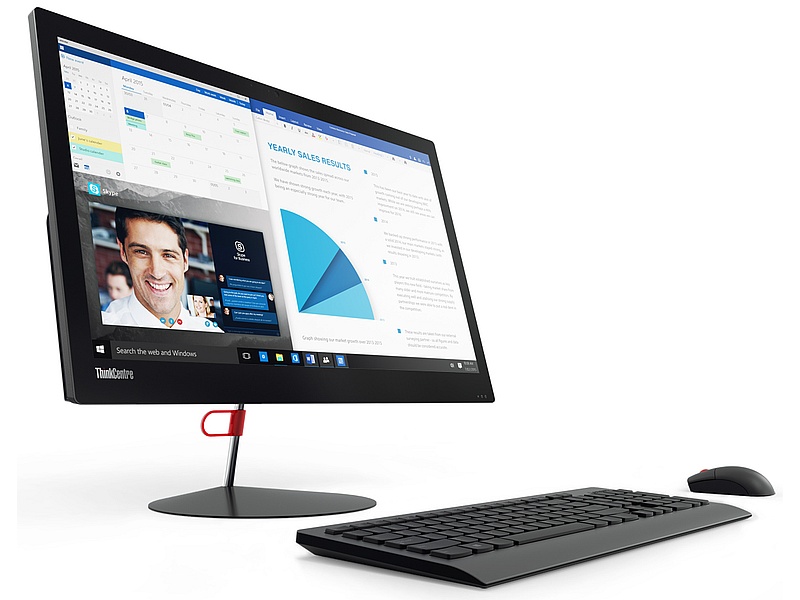 The Lenovo ThinkCentre X1 AIO (seen above) is said to sport a slim 11mm frame, making it one of the thinnest desktops in the world. It comes with anti-glare 23.8-inch display. The Lenovo ThinkVision X1 as per the tech company is the world's first monitor to receive the TUV Eye-Comfort certification. It features a 27-inch UltraHD edge-to-edge anti-glare display and houses USB type C port as well.
The Windows 10-based ThinkPad X1 Tablet features a modular design and is rated to deliver up to 15 hours of work time when clubbed with the Productivity Module accessory. Besides several ports and dock connectivity features, the tablet houses an integrated projector as well. The projector comes as a part of the detachable battery. Intel RealSense 3D camera is also one of the highlights of the modular tablet. It is powered by an Intel Core m7 processor.
Lenovo also showcased the ThinkPad W700ds (seen below), which it claimed was the world's first dual screen mobile workstation. Not much is known about the device for now though. The new ThinkPad T460 and T560 launched at CES 2016 were touted for their "incredible battery life", while the 14-inch ThinkPad T460s was said to deliver the same performance but measuring just 18.8mm thin and weighing under 3 pounds (roughly 1.3 kgs). The laptop is made for business professionals. The ThinkPad T460p sports a QHD IPS display; supports up to 32GB of storage; DDR4 RAM; and comes powered by a choice of 6th generation Intel Core 'H-Series' processors.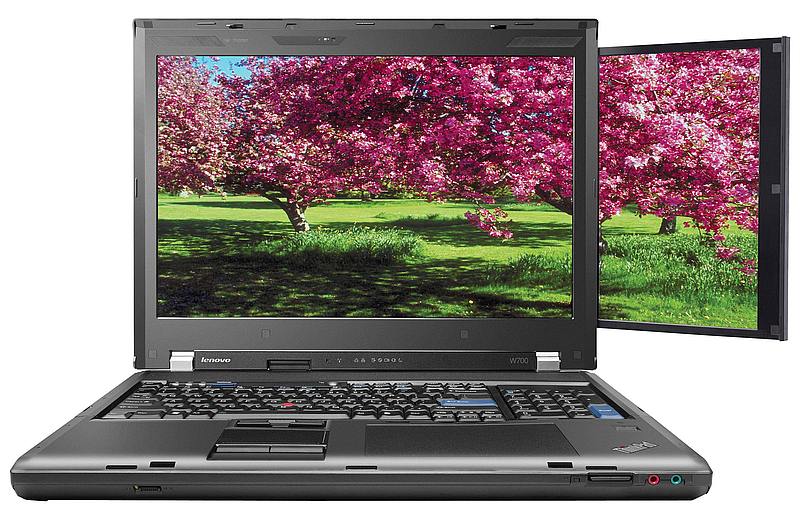 The Lenovo ThinkPad X260 is a 12-inch Ultrabook that's claimed to deliver up to 21 hours of work time with an optional battery. The ThinkPad L460 and L560 were touted for their Mil-Spec durability and "ThinkPad confidence within a high-value package."
For students, Lenovo launched its ThinkPad 13 with a choice of Chrome OS and Windows 10. The device features USB Type-C port; up to 512GB of SSD storage, and up to 16GB memory on the Windows model. It also is said to be the first ThinkPad device to support Chrome for Business. Both ship with 6th-gen Intel Core i5 processors
The ThinkVision X24 Pro monitor comes with an integrated Intel 3D RealSense camera and multiple ports including USB Type-C. It can be clubbed with optional accessories for increased productivity. The company additionally announced its 2 nd generation ThinkCentre-in-One 22 and 24 models that will be available in 21.5-inch and 23.8-inch configurations. Both will also be available in touchscreen options.
As for the Yoga 900 Business Edition and MIIX 700 Business Edition, Lenovo says they carry the same design as their consumer-versions but include security features with a TPM (Trusted Platform Module) chip and extended warranty options. The MIIX 700 Business Edition 2-in-1 includes a 12-inch 2160×1440 pixel tablet display with Gorilla Glass. It also features an Intel RealSense R200 3D camera.
["source-gadgets.ndtv"]