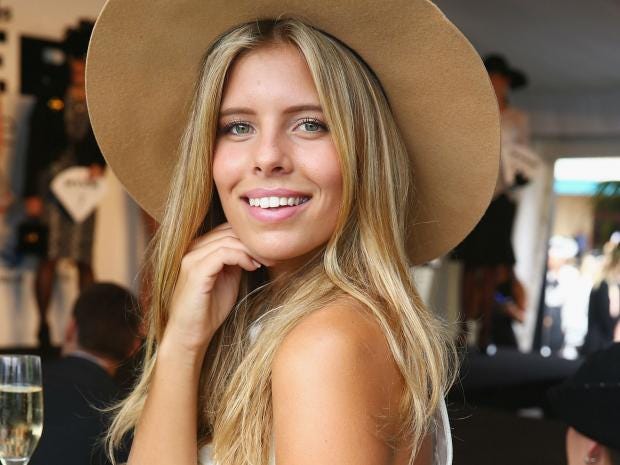 'Celebrity' is diversifying. Where once only film stars, singers or high-end fashion models represented by powerful agencies would fit under this classification, social media influencers are now working their way to the fore. Instead of turning to the pages of magazines, catwalks or films, Generations Y and Z now look to Instagram, Facebook and Twitter in search of their idols.
These idols are the models, bloggers, trainers and influencers who have become recognised names – at least online – initially without agents, simply by attracting huge followings on their social media accounts. They now form the new 'It' crowd with their cult followings, steering trends, setting agendas and often commanding thousands for posts apparently showing just a snippet of their day.
The late model Katie May is a prime example of how models can establish themselves outside of the standard channels, by using Instagram, Snapchat and other platforms at their disposal. At the time of her death, she had over one million Instagram followers but has never had a Wikipedia page. The supermodel and Oscar-nominated actress Chloe Sevigny has 284,000 by comparison.
News that supers such as Kendall Jenner, Gigi Hadid and Cara Delevingne can charge up to$300,000 per post astonished many. But while few models can expect to earn anywhere near that amount, their posts can still prove lucrative once they establish an engaged following.
How do social media influencers get famous?
In a nutshell: by amassing and maintaining a dedicated following, according to Frank Spadafora, former casting director and head of the analytics app D'Marie Archive.
But what seems simple in practice is no mean feat in a world where people from all demographics are active on some social channel.
Mr Spadafora says hallmarks of successful influencer accounts include conveying a sense of humour, a point of view, and presenting users with parts of the world or a culture they do not have access to. After establishing a sizeable following, the next step is maintaining it. "My biggest tip is: 'repetition is key'. Audiences like consistency so using specific hashtags on specific days each week will keep followers glued to accounts."
Social media is also providing unsigned models with a platform to attract the attention of agencies and talent scouts, says Mr Spadafora. "A lot of us in casting positions are constantly scrolling Instagram's newest 'discover' feature and leaving comments on people's images like 'Are you repped by an agency?' If they say no then I often tag an agent I'm friendly with to take a look."
Instagram is the obvious key to success for models in terms of social media channels. According to D'Marie's analysis of 8,000 influencers, 89 per cent have an Instagram, but only 20 per cent have a Twitter and just 16 per cent have a public/ celebrity Facebook page.
Beauty blogger Sophie Hannah Richardson has almost 90,000 Instagram followers and 9,000 YouTube subscribers.
Brands keen for the exposure her following offers now contact her to ask if she will review their products. "I'm really fortunate that now I've established a strong following, brands do approach me, whether this be through a styled photo or a tutorial for my YouTube channel SHRstyling," says Richardson. "I've worked with many makeup brands such as Illamasqua, Urban Decay and Rimmel London." She is also optimistic about the financial returns becoming established as a social media influencer can bring in the long term. "There are many beauty bloggers out there such asFleur De Force (1.4 million subscribers) or Tanya Burr (3.4 million subscribers) who are already making money. Whether it can progress into a career is something I'd be interested in as it's only really been in the recent years that bloggers and influencers have started making money through this type of media."
Like many other influencers, she recognises the importance of developing a unique personal brand. "I began by taking snaps of my #OOTD's (outfit of the day) and this progressed into taking quality images of my beauty and fashion style. This, tagging in brands and being re-grammed made my following increase. I like to think people are flocking to my Instagram page to find something different. My aim is to be the girl with that creative, bold beauty look that nobody has done yet."
Social media is also switching things up
The advent of social media has also overturned the conventions that once determined whether a person could become a commercially successful model. People who would have once been overlooked by agencies are now given a platform that has sometimes resulted in agencies scrambling to secure them. Iskra Lawrence, a model told she was "too big" and unceremoniously dropped by her agency, has a following of over one million and is fronting American Eagle Outfitter's latest lingerie campaign.
Tess Holliday was similarly catapulted to international stardom, in part due to her burgeoning social media presence, and is now signed to major agencies as the first ever plus-size supermodel.
How do influencers make money?
By promoting brands in their posts. The more influential the social media star, the higher their posts are valued at. After 'first tier' mainstream models such as Jenner and Hadid, the next "tier" of high-profile models, such as Miranda Kerr and Karlie Kloss, could charge between $25,000 to $50,000 for posts across Instagram.
According to Mr Spadafora, the average value per post to Instagram for average female models is $1,245.51. Male models are charging $704.02 per post to Instagram on average.
But it isn't just about follower count 
Social media influencers don't actually need lots of followers to make money: the emphasis is on engagement.
"An individual with 1,000,000 followers, but only getting 100 engagements per post (likes/comments/shared, etc.) is similarly valued as an individual with 100 followers and all 100 engage with the content," explains Mr Spadafora.
"These days, brands are less focused on the number of followers and more on the ratio between followers and engagement. At the end of the day, it is still advertising, and brands need to make sure before they spend their budgets that they are engaging with an influencer that can actually generate sales conversions from their social media audience."
However, it isn't as easy as simply wearing a product, clicking on the camera button and pressing upload. The subtlest sponsored posts are actually the ones that brands spend more time planning and ensuring meet trade guidelines on transparency, especially in the US, where stringent rules are in place.
"This ranges from obvious advertisements that look like campaign images or products shots to more editorial posts where the product is featured naturally in the influencer's daily life. Some people think the more editorial images can be 'deceptive' to viewers, but these are actually the most creative, best types of advertising because the brand has done their research and found an individual to promote the product that so authentically uses or integrates the product."
How do influencers maintain such big and engaged followings?
Eva Chen, a fashion chief at Instagram, told The Independentmaintaining a sense of authenticity is key. A number of popular social media influencers present aspects of seemingly perfect 'day-to-day' life that would be out of reach for the average person, photos which make their accounts so popular. But recent admissions from former Instagram model Essena O'Neill that her posts did not represent real life and the "honest pictures" from a number of Instagrammers that quickly followed makes demonstrating authenticity all the more important for influencers.
Derby-based artist Katrina Lawrence, 27, follows hundreds of influencers on Instagram and uses the site to present her own creative output. She is drawn to accounts where posts appear authentic and organic and is put off by those that appear contrived, or accounts that are obviously filled with sponsored posts. Fundamentally, the posts that really draw her in and keep her engaged are those that make her feel connected to the influencer.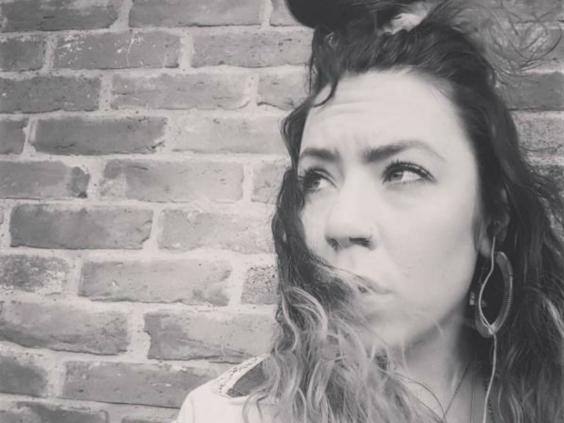 "For me, it's all about style," she says. "If someone has style, a sense of fashion or an artistic presence evident in their account then I'm clicking 'follow'. If someone is obviously a brand ambassador and pushing it in my face by tagging all the people they are wearing, it really turns me off.
"You do find groups of creators who hang out as friends and support and shout out each other which is different. If feels much cooler and organic, like something you want to be part of.
"I consider influencers on Instagram famous in their own right. I recently went to New York and was rubbing shoulders with really amazing young artists and musicians. When I got back to the UK I followed them and realised they have huge amounts of followers and suddenly I felt like I had been partying with celebrities."
The US model Jordyn Woods counts 924,000 followers and was recently signed to Wilhelmina Curve, a major fashion agency. The 18-year-old was also declared one of Generation Z's favourite curvy models and has built her following by showing how different her "every day" is in comparison to the average person's.
Lifestyle blogger Natasha Oakley has 1.7 million Instagram followers. The majority of her images show Oakley in exotic locations while simultaneously promoting her own swimwear brand.
Kayla Itsines is another example of a social media influencer who has established an empire and a sizeable fortune online. The 24-year-old fitness trainer from Australia has garnered 4.6 million followers on Instagram with aspirational posts about her Bikini Body Guide, pictures of healthy food and training videos.
By regularly sharing before and after photos of women who have adopted her regime, she provides photographic evidence of what she claims are the results if people follow her programme. The visual comparison is the most compelling aspect of her plan for her followers and her workout programme has been heralded as a "virtual movement" by Time, who declared her one of the most influential people on the internet.
The fame paradigm is changing rapidly thanks to the myriad platforms constantly emerging. But while the opportunity to monetise personal social media accounts and build a profile is growing, so is the competition from other influencers. It remains to be seen who will be able to keep up in the long term.
[Source:- Independent]