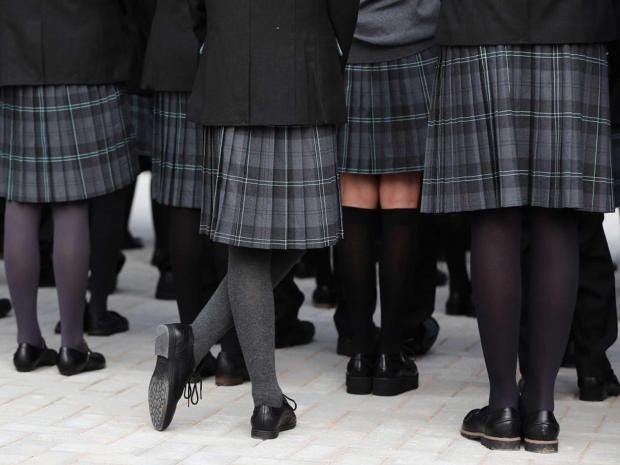 The headteacher who sent home 50 children for breaking school uniform rules has vowed to continue.
Matthew Tate, headmaster at Hatsdown Academy in Margate, Kent, defended his actions in an interview.
Mr Tate reaffirmed the school's policy and said he and his staff will not be changing their uniform policy.
"We've had an overwhelming number of people bullied in year 7 for wearing the wrong uniform, and we won't move from our stance," he said on ITV's This Morning.
"The fact is, I care far too much about the children in this school to allow them to do what they like and the reality is, if we're ensuring those tough standards and ensuring our children are behaving, they will do well."
The headmaster argued the rules were needed to improve the school.
"For too long, this school has been known for being a bit scruffy, and something's got to change," he argued.
The news should not come as surprise as Mr Tate said parents had been warned this would happen in a letter earlier this year, according to Kent Online.
"We wrote to parents to say we would be ensuring our uniform policy is adhered to and that if children were not in perfect uniform today they would be sent home. The majority of our parents are pleased with that."
[Source:- independent]