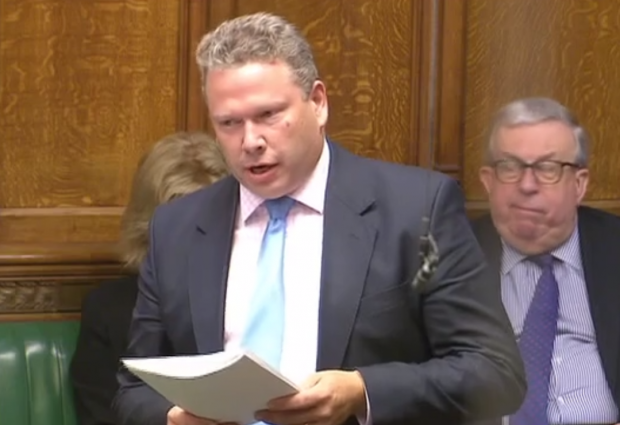 Boys are becoming increasingly disadvantaged in school due to the system becoming "over-feminised", a Tory MP has claimed.
Karl McCartney, Conservative MP for Lincoln, has suggested the gap in attainment between boys and girls in schools is being ignored by the government in a way that would not be tolerated if the situation was reversed.
The reason boys fall behind is partly down to a lack of male role models in a society which makes it "fashionable to advance the cause of the female gender", he said.
His comments follow a debate over the issue in parliament this week, after A-Level and GCSE results fell across the board with boys particularly affected by lower grades.
Grade outcomes for all candidates last month showed a decline in the number of A*-C grades by as much as 2.1 percentage points on last year – the biggest ever drop since the exams were introduced more than 25 years ago.
Girls continue to outperform their male peers, increasing the gender gap on previous years.
Speaking to i, Mr McCartney called on the government to do more to tackle the growing academic divide.
He said: "If equality means anything, it's equality for all."
 Speaking in the House of Commons, he said he wanted to close "the gap between the educational performance of boys and girls, but not at the cost of reducing girls' performance".
"If it was the other way around, there is no way that status quo would have been allowed to continue," he said.
Labour MP Siobhain McDonagh responded that the issue lay not with gender, but rather the "white working-class".
When pressed on why the gender education gap was not being addressed, McCartney later said: "You don't have to go too far back to when the playing field was certainly slanted towards boys and the male gender rather than the female one… that had to change and rightly so."
He continued: "It's been fashionable to advance the cause of the female gender for quite a long time, and rightly so – I'm not denigrating anybody who does that."
But, he said, the tables had since reversed and the issue needed to be addressed.
Quoting Office for National Statistics figures, Mr McCartney said on average men in full-time or part-time work under 29 years of age were paid less per hour on average than women.
This, he said, flew in the face of the "shrill equal pay brigade, who while proclaiming the need for equality seem quietly to gloss over that fact when shouting from the rooftops with regard to equal pay".
The MP went on to suggest there could be many factors behind the gender education gap, including boys developing at a slower rate than girls, the "over-feminisation" of the education system and a lack of male teachers at school.
Boys could also be affected by not having a male role model at home to impart "the importance of education", he said. "Boys need outlets for their creativity, energy and natural instincts. They need to know it is okay to be masculine, and that masculinity is the equal of femininity."
Mr McCartney said the traditional masculine roles needed to be celebrated as they were what "males were born to do".
Nick Gibb, the Schools Minister, responded: "Tackling the inequality driven by socio-economic background is a key priority for the Government, as is tackling the inequality driven by gender."
Responding to Mr McCartney's comments in parliament, Anne Heavey, an education policy adviser at the Association of Teachers and Lecturers, said he was right to debate the issue, but that his comments were "unhelpful".
"The biggest question is why the system isn't working for so many children, both girls and boys, and whether we should be opening up vocational opportunities for all pupils," she said.
"I think when we're talking about gender and diversity, entrenching very stereotypical gender norms is unhelpful. We have moved on, and I don't think we want to go back to the time when the girls did the needlework and the boys did the woodwork."
Shadow Education Secretary Angela Rayner said she shared McCartney's "justified concerns" about boys falling behind in education, particularly those from working class backgrounds, but said government cuts were jeopardising all pupils' access to a "good quality, free education".
"We should be encouraging children to see beyond traditional gender stereotypes and work towards all children succeeding regardless of their race, gender and class background," she said.
A Department for Education spokesperson said: "We want Britain to be a country that works not just for a privileged few, but for every one of us, regardless of background.
"We are seeing record university application rates among young people from disadvantaged backgrounds, however too many are still missing out. We know that white working class boys particularly lag behind, and we must now focus on extending opportunity for all.
"The Prime Minister has been clear that this Government won't be looking to entrench advantage among the fortunate – we will look to help everybody reach their potential‎."
[Source:- independent]