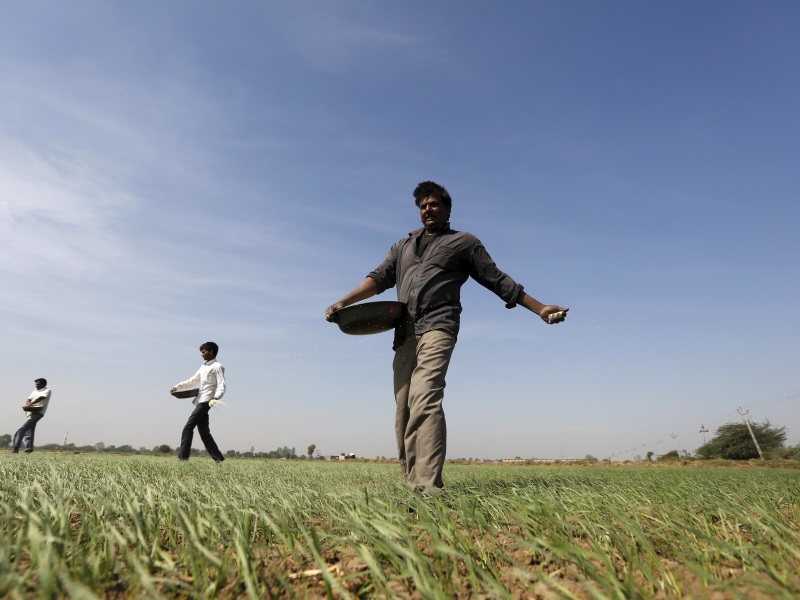 Government earlier this week launched two mobile phone applications that will enable farmers get information related to crop insurance and prices of agri-commodities in different mandis across the country.
The AgriMarket Mobile App and Crop Insurance Mobile App have been developed by the in-house IT division of the Agriculture Ministry and can be downloaded from Google Play or the mKisan portal.
"Government spends huge amount in extending crop insurance to farmers. Due to administrative and technical reasons, much of the information related to crop insurance has not able to reach farmers in time to take advantage of the existing schemes. This mobile app will provide complete details of crop insurance," Agriculture Minister Radha Mohan Singh said after the launch on Wednesday.
Farmers can get information related to crop insurance cover available, and also calculate the premium for notified crops based on area, coverage amount and loan amount, he said. Farmers can also get details of normal sum insured, extended sum insured and subsidy information of any notified crop in any notified area.
Highlighting the details of AgriMarket app, the Minister said it has been developed with an aim to keep farmers abreast of crop prices and discourage them to go for distress sale. Farmers can get information related to prices of crops in markets within 50km of their own device location using the AgriMarket Mobile App, he said.
This app automatically captures the location of the farmers using mobile GPS and fetches the market prices of crops in markets which fall within the range of 50km. There is another option to get price of any market and any crop in case farmers do not want to use GPS feature, Singh added.
The prices of agri commodities are sourced from the Agmarknet portal. Currently, these apps are available in English and Hindi languages.
["source-gadgets.ndtv"]