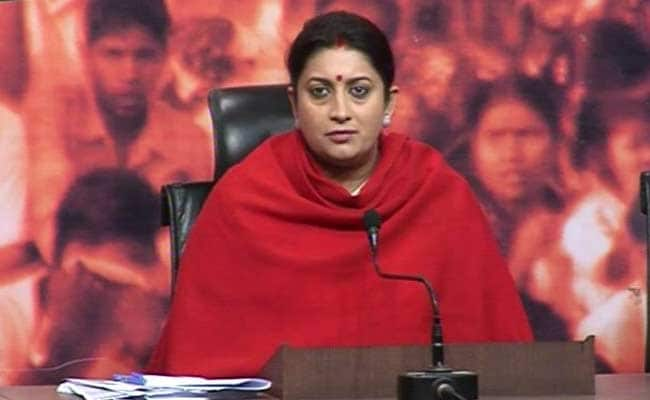 NEW DELHI: 
HRD Ministry has plans to set up Kendriya Vidyalayas (KVs) in all Lok Sabha constituencies in the country and efforts are on to get adequate budgetary support for it, HRD Minister Smriti Irani said today.
Mrs Smriti Irani said during Question Hour in Lok Sabha that she was aware of the aspirations of many MPs to see at least one KV to be set up in their constituencies.
The Minister said the HRD Ministry was trying to get additional budgetary allocation in the next fiscal so that more KVs could be set up in more areas and efforts are on to establish at least one KV in each of the Lok Sabha constituencies across the country.
<div id='ndtvrelcontent'></divShe said the National Council for Teacher Education (NCTE), a statutory body set up under the NCTE Act 1993, is mandated to achieve planned and coordinated development of the teacher education system, besides determining and maintaining standards for teacher education.
Mrs Smriti Irani said the functioning of NCTE has been reviewed by various committees in the past and recommendations given on how to effectively deal with the issues in regulating teacher education and to handle new challenges thrown up by the fast- changing scenario in the field of education.
She said under the Sarva Shiksha Abhiyan (SSA) and Rashtriya Madhyamik Shiksha Abhiyan (RMSA), flagship programmes of the Centre to improve elementary and secondary education in the country, there was a provision for in-service training of teachers for their professional development.
The SSA supports 30 days of induction training for newly recruited teachers and there was a provision for 20 days of annual training for in-service teachers.
Similarly, under RMSA, there was a provision for 5 days of in-service training of all secondary teachers, principals and vice-principals. There is also a provision for 10 days of induction training for all newly recruited teachers, he said.
["source-ndtv"]