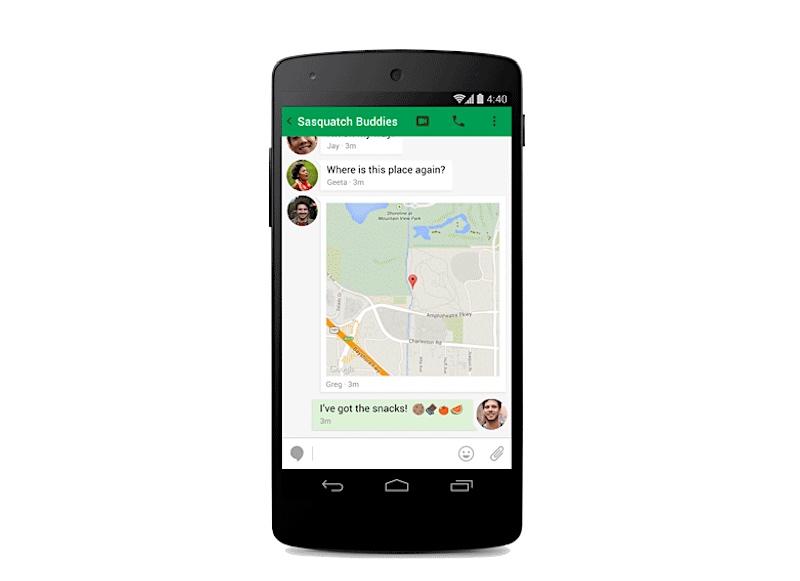 Google may soon drop SMS and MMS features from its Hangouts app. According to a report, Google is planning to remove these two features from its instant messaging client in a future update. It is not clear exactly when this unbundling will take place.
Currently, Android users have the option to route their text and multimedia messages to either Hangouts app, or let Messenger handle them, or use a third-party app do the job. But soon, Hangouts may not offer these features. A report on Phandroid claims that Google employees are currently testing a Hangouts app that doesn't have SMS or MMS functionality.
Hangouts has long been criticised for the way it handles SMS and instant messages. In 2013, when the company brought the two features together, it created confusion for people as there were two different panes for SMS and instant messages. This meant that even if you were sending a message to the same person via SMS and via the Internet, these texts landed on two different places.
A year later, the company rolled out an update to merge the two features. And while that has sorted things for many, several bugs and performance issues still haunt the app and continues to push people to alternatives.
The report further added that Project Fi and Google Voice functionalities – that currently only work with Hangouts app – will be supported by the instant messaging client in the aftermath of the reported disintegration.
At this point, it is not clear exactly when – and if – Google plans to take the step.
["source-gadgets.ndtv"]