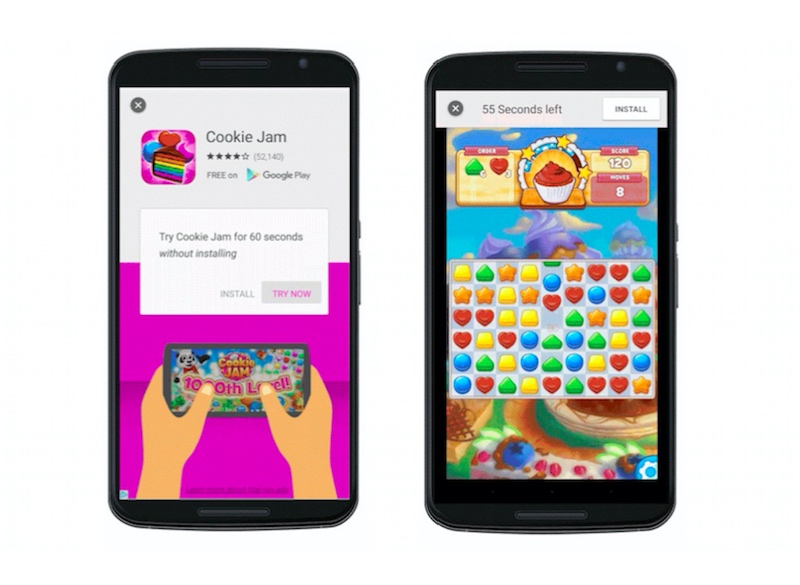 Last month, Google showcased a feature called "app streaming" that allows users to access apps without having to download and install them on their device. The company has now announced that it is using the said technology in its ads. You can now try out a game you see in an ad without going through the hassle of downloading and installing them.
The company on Thursday announced two new ad formats – called Trial Run Ads and Interactive Interstitial Ads – both aimed at making it easier for publishers to promote their apps. The former will allow Android device users to test out an app for up to a minute without actually downloading it. The company says any publisher working with its AdMob ad network, which serves around 650,000 apps, will be able to use this technology.
Interactive Interstitials ads, on the other hand, offers publishers the option to customise the things they want users to see. For instance, they will be able to decide their "app's value proposition" and also highlight the features they want shown. "Rather than just telling a user about your app, you can offer them an experience unique to your app that inspires them to want to spend time with your app," the company wrote in a blog post.
It appears to be a win-win situation for both publishers and users. Publishers will have to only pay if a user chooses to install their app, whereas users will not have to download something that they might end up not liking. With Interstitials ads, users are getting more contextual information about the app, helping them make a better decision. Both the ad formats are currently in beta, and are only being offered to a limited set of advertisers for now.
["source-gadgets.ndtv"]