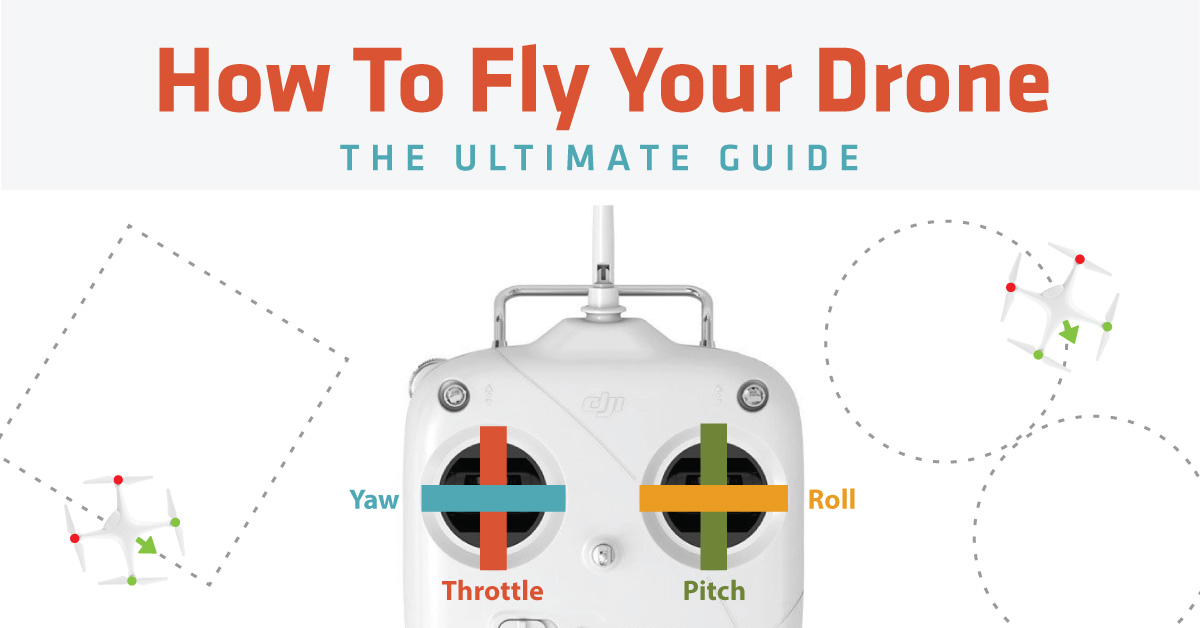 Consumer drones are becoming more affordable. They are also more accessible and easier to use, especially with the release of the DJI Mavic Pro and Phantom 4. Both of these drones are equipped with additional sensors and better GPS capabilities, allowing them to be flown by inexperienced pilots with greatly reduced risk.  At the same time, the increased availability and use of consumer drones has greatly raised safety concerns, particularly with respect to risks posed to manned aircraft.  If you've been following the latest drone news, you will know that there have been a lot of drone sightings – correct and false sightings alike – near airports and restricted airspaces.Heightened attention to these issues makes it imperative for new drone owners to fly their aircraft safely and responsibly.
Here are the basic things to keep in mind before flying your drone.
Understand the Regulations
The best way to start your journey into the world of drone-flying and aerial photo/videography is by understanding the federal regulations as well as rules specific to the area where you plan to fly.
The federal rules around consumer drone use vary greatly depending on whether one is flying as a professional or as a hobbyist.  For those flying professionally or with some commercial connection, drone pilots must be licensed by the Federal Aviation Administration under so-called Part 107.  For drone hobbyists, while there are very few explicit federal regulations, the FAA has provides some guidance as to how it interprets its regulatory authority for hobbyist drone use, which includes rules about flying within a certain distance from airports, altitude restrictions, etc.  The FAA also requires pilots to comply with safety codes established by established community based organizations such as the Academy of ModelAeronautics.
Regulations concerning consumer drone use may also be established by state and local laws.  Some cities banned the use of drones altogether; Charlottesville (VA) was the first one to do so. Cities in severalstates, including Florida and Illinois, have drone-free zones  Before flying, you should check to see whether any of these types of regulations are in place with respect to the area where you plan to fly.
Locational Awareness Key
Once you are familiar with the applicable federal and local regulations, you should look specifically at the area where you plan to fly.  Most importantly, you will want to know the location of nearby airports and helipads, to ensure that you are at least five miles from the nearest one.  You should also be aware of the location of any stadiums where NFL, Major League Baseball, or NCAA Division I football games are played; a special FAA rule prohibits flights within three miles of such locations during and for a period before and after such games.
General Safety Tips
There are general safety tips you can follow to fly your drone safely. For starters, always be in control. Turning your attention away from the controls for a second can prove catastrophic. Only fly when the weather is conducive and make sure you can see your drone at all times.
Try to avoid flying over unprotected people, residential areas, and moving vehicles as best as you can. A mere hiccup can cause damage to the properties and injure people below the drone's flight path.It's best to avoid flying between tall buildings. You should also avoid flying your drone higher than 400-feet. Lastly, avoid sensitive infrastructure, including power stations and power lines.
Stay within the rules and follow the safety tips in this article to fly your drone safely. Always make sure you understand the area in which you are flying, both with respect to rules applicable to that area as well as the specific risks which flying in that area may entail.Stay safe and out of trouble, and you'll be able to have fun and capture stunning aerial images and videos with the drone.