There are always a ton of paid iPhone and iPad apps that go on sale for free each day, and we dig through them to find the best of the bunch. Today there were even more than normal, so we spent a little extra time sifting through them to come up with 10 options that we hope you like. You'll find the full list below, and be sure to grab them while they're still free.
These are paid iPhone and iPad apps that have been made available for free for a limited time by their developers. There is no way to tell how long they will be free. These sales could end an hour from now or a week from now — obviously, the only thing we can guarantee is that they were free at the time this post was written. If you click on a link and see a price listed next to an app instead of the word "get," it is no longer free. The sale has ended. If you download the app, you will be charged.
Cellular Signal Booster
Normally $3.99.
Use this amazing app to easily pinpoint and identify all the carrier towers around you. Often these are in plain sight but other times, they're disguised as trees or on top of roofs.

This app will be priceless to you if often find yourself in remote areas or enjoy hiking and camping. It's hard to go a long time without communicating or sometimes there are emergencies.
With this app you can see where your carrier towers are located so you can easily improve your cell phone reception.

Also, you will be able to view additional details about the towers.
Download Cellular Signal Booster
klocki
Normally $0.99.
Klocki is my second puzzle game after successful Hook.

Its a relaxing game, that is loaded with a lot of different features.

Your goal is to connect different types of lines together. Calming music and sounds were made by Wojciech Wasiak.

Thank you for playing and supporting me!

Maciej Targoni
Download klocki
DriveBox HD
Normally $2.99.
Car app award 2014

*** UK APP & MOBILE DESIGN WINNERS 2014 FOR BEST CONNECTED APP ***

DriveBox is an interactive intelligent vehicle app built for car, truck, motorcycle and all types of vehicle lovers and daily users. It brings all your content and in-car entertainment under one roof. Features include in-car gadgets, music, maps, video, calls, radio, widgets and much more for your ultimate driving experience. Unlock the retro speedometer and mount it to your dashboard or simply use our StreetView maps feature. Keep up to date with current in-car trends by utilizing an app takes your driving experience to the next level.

Main features:

Dashboard
• Featured weather widget with forecasting
• Display time and date data
• Access your in-car gadgets

Music
• DriveBox utilises Apple's CarPlay features to allow you to connect to your vehicle with Bluetooth (or cable) and use your steering wheel knobs to control your music
• DriveBox EyesFree® gesture controls (simple gestures to browse and listen to your music) without ever taking your eyes off the road
• DriveBox MusicFx® presents your music in a beautiful and minimal effects panel which also feature our Eyes Free gesture controls
• Filter between Songs, Albums, Artists, Playlists and Audiobooks
• Experience full graphic and visual richness with all your music artwork in full color
• Repeat or shuffle your tracks for pleasure

World Web Radio
• Listen the world's best radio from over 600 stations
• Choose from many different countries, including your own

Video
• View your videos directly inside our player (non-DRM)
• Access DRM (digital rights managed) video on your device
• Filter between your Movies, TV Shows, Vodcasts and Personal Videos
• Experience full graphic and visual richness with all your video artwork in full color

Youtube
• Search for Youtube videos directly in the DriveBox app
• Videos presented in your search choice between HD and SD quality
• View your video in full screen mode directly inside DriveBox app

Calls
• Pull in all your address book contacts directly into DriveBox app
• Use of large buttons and typography for ease of calling
• Integration of Skype® and FaceTime®
• Connect your device via bluetooth for hands free conversations

Maps
• DriveBox StreetView presents a 360 degrees full color view of your desired destination point (available as in app purchase)
• DriveBox StreetView displays desired destination weather information
• Get directions to your chosen destinations with Apple Maps®, GMaps®, Waze®, Navigon®, TomTom® eSygic®

Web Browser
• Use our browser directly inside the DriveBox app
• Access, save and edit your favorites for ease of use
• Features forward and back buttons for a smooth and fluid interaction
Download DriveBox HD
TodoCal
Normally $0.99.
TodoCal lets you manage, organize and control your daily tasks.
Here's how it works…

1) Organize your tasks.
– Add everything you need to work on as to-dos & sub-to-dos.
– Rearrange them with a simple drag & drop.

2) Plan & schedule your week.
– Long press a to-do, then drag & drop to the date you are planning to work on.

3) Clear today's tasks.
– Tap on today's to-do and check what needs to be done by the end of the day.
– Start executing. Take notes, rearrange tasks, mark the ones you have finished.
– At the end of the day, check your achievements, and remove left overs. Assign it to a different day or return it back to the stack.

4) Track your achievements.
– Swipe through the calendar to check your daily achievements.
– Keep readjusting your workload to improve work efficiency, and maximize achievements.
Download TodoCal
Instant Pic Collage Maker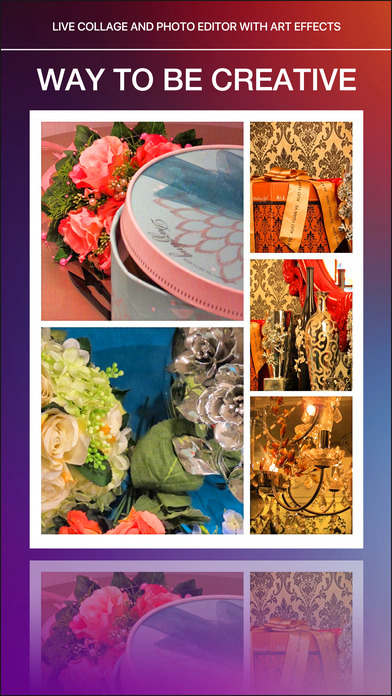 Normally $1.99.
Instant Pic Collage Maker has everything you need to create amazing collages with your photos. Perfect for young kids and classrooms, the best photography collage app!

* Add text with lots of fun fonts to choose from.
* Simple touch gestures to rotate, resize.
* Just tap swipe to select a frame to make an instant collage!
* An ever-expanding stickers to choose from!
* A unique collection of filters and effects for you to choose!
* Carefully designed and easy to use.
Download Instant Pic Collage Maker
Captain Cowboy
Normally $0.99.
Captain Cowboy is a puzzle adventure set in a giant asteroid space maze.

– Explore a huge handcrafted world
– Get lost in your quests for diamonds
– Get back on track with the handy automap
– Find the mysterious exit warp room
– Cross paths with friendly Snorkhogs and dangerous Gnurfs!
– Create avalanches of falling rocks in front of motion sensitive laser turrets
– Explore the underwater caverns with quite impressive water physics
– Visit the secret space station Discotek
– Simulated 8 bit char based videochip using 1008 volumetric parallaxed tiles on screen and a quirky CRT-shader

All in this little one handed portrait puzzle adventure featuring no in-app purchases, no advertising and extra continues are included in the price. And no tutorial! It's just you and the game. Go for it!
Download Captain Cowboy
BlueWhere
Normally $0.99.
BlueWhere lets you continuously detect Bluetooth devices in your environment and automatically records where and when you encountered them. It records available information about each device, such as the name and if available the manufacturer and model.

You can view maps of the locations of encounters (per-encounter, per-device, and all encounters), and export via email a summary of all encounters: where (latitude, longitude), when, and what device. You can also export a list of encountered devices.

NOTE: Continued use of GPS running in the background can dramatically decrease battery life.

BlueWhere typically detects phones, tablets, laptops, Apple TVs, fitness devices, smart light bulbs, Dropcams, Square card readers, etc.
Download BlueWhere
Space Cheese
Normally $0.99.
A simple and fun "just one more go" arcade game.

Cheese has finally discovered how to propel itself into space – it just needs a little help with steering!

Guide the cheese as it rockets further and further out of the Solar System, towards Deep Space!

How far will you get?
Download Space Cheese
Diary Journal 365
Normally $0.99.
– Automatically organize your photos on Calendar / Map.
– View photos you took during the week / on a specific day.
– Check when and where the photo was taken in full screen.
– Search for photos taken at a specific place or near your current location.
Download Diary Journal 365
Custom Emoji Maker
Normally $0.99.
Have you ever wanted to create your own emoji? Now you can!

Build your own Emoji!

= Be Original =

• Create your own custom emoji from tons of different styles and options
• Be the first to send your friends emoji they have never seen!
• Thousands of combinations to customize exactly how you want it!

= Easy to Use =

• Choose from tons of faces, eyes, mouths and accessories!
• Choose where to send it (Text, Facebook, Twitter, Instagram, WhatsApp and Email)
• Paste your custom emoji and add text

= Tell us what you want =

• We are always updating the app with new emoji options that come from users like you!
["Source-ndtv"]