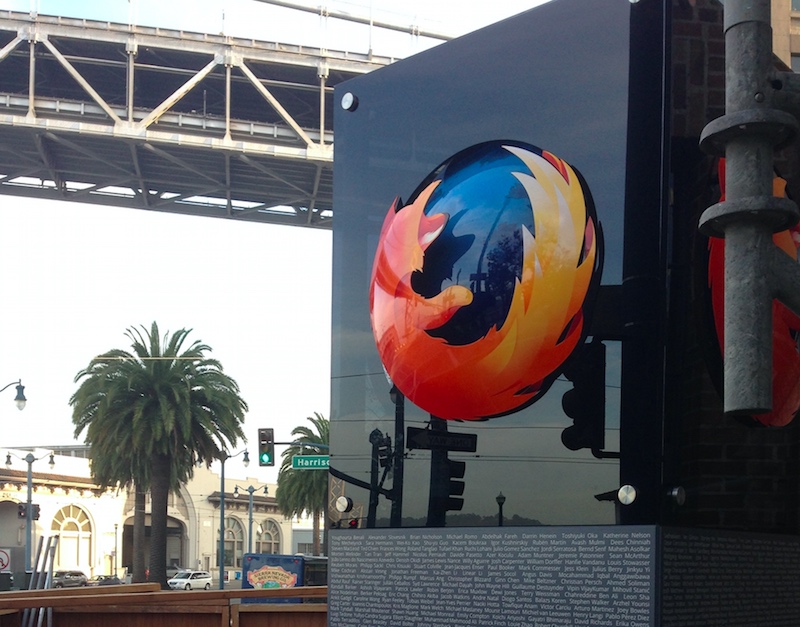 Mozilla may not make Firefox OS-powered smartphones any more, but the company still has plans to put its mobile operating system onto other devices. Leaked documents reveal the future roadmap ofFirefox OS, showing the company's intention to launch a tablet, a standalone keyboard, media streaming dongles, and a router all running its mobile operating system.
Earlier this month, Mozilla announced that it was discontinuing Firefox OS development for smartphones, citing its inability to offer the best user experience with it. The announcement added the company was continuing experiments with the operating system in the emerging IoT market. In line with it, the leaked documents shed light on four devices the company is currently working on.
Firefox Pad
The company is working on a 10-inch tablet called Firefox Pad. The Firefox Pad, which is aimed at late adopters and the elderly, consists of just one Web browser and nothing else. The updates are automatic, and there's no app store — "just websites and progressive Web apps you discover while browsing."
Firefox Pi
Firefox Pi is a keyboard computer that is built on Raspberry Pi. It is aimed at education and emerging markets. The keyboard can be plugged into a TV or a monitor. The note reads that one of its markets is India where "millions of obsolete analog TVs" are present. The company believes that this device will help it "harness the maker movement."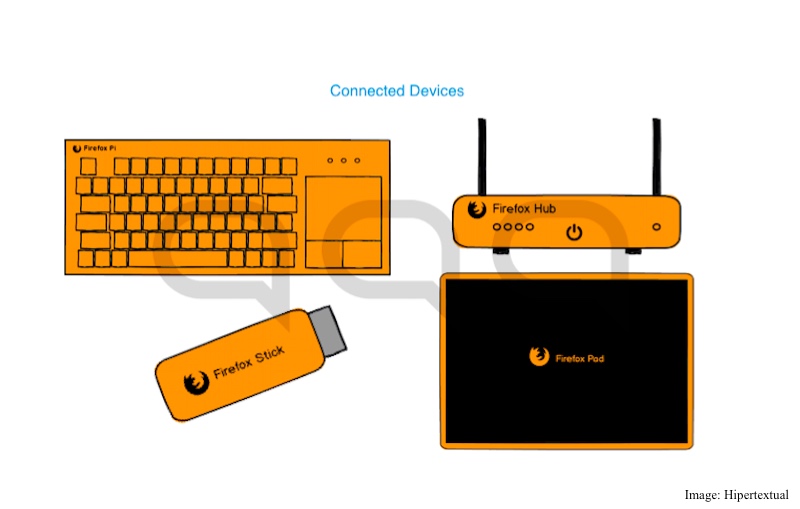 Firefox Hub
Firefox Hub, which seems a bit similar to Google's OnHub device, comes with Firefox firewall. The device is aimed at parents and power users, and offers the ability to enhance the overall security. In addition, it also serves as a Web server, letting a user host their own Web apps and data. The idea, as per the document, is to allow a Web server in each home, ergo, encouraging users to try new Web technologies.
Firefox Stick
Firefox Stick is pretty similar to the Asus Chromebit or the Intel Compute Stick. It aims to turn your dumb TV into its "smart" counterpart. The HDMI dongle runs Firefox OS TV and lets you cast content from the Web. The document also reveals that Mozilla is working on partnering with content providers for DRM and content partnerships.
In a statement to Gadgets 360, the company noted that the aforementioned "internal document" is a concept work by one if its developers. "This document represents early product concept work by one of our developers," said Denelle Dixon-Thayer, Chief Legal and Business Officer.
"At Mozilla we work in the open and we are still at the early stages of exploring and prototyping new use cases for Firefox OS in the world of connected devices as an open source project with a clear focus on the user benefit and experience. We will update you when we have more."
["source-gadgets.ndtv"]