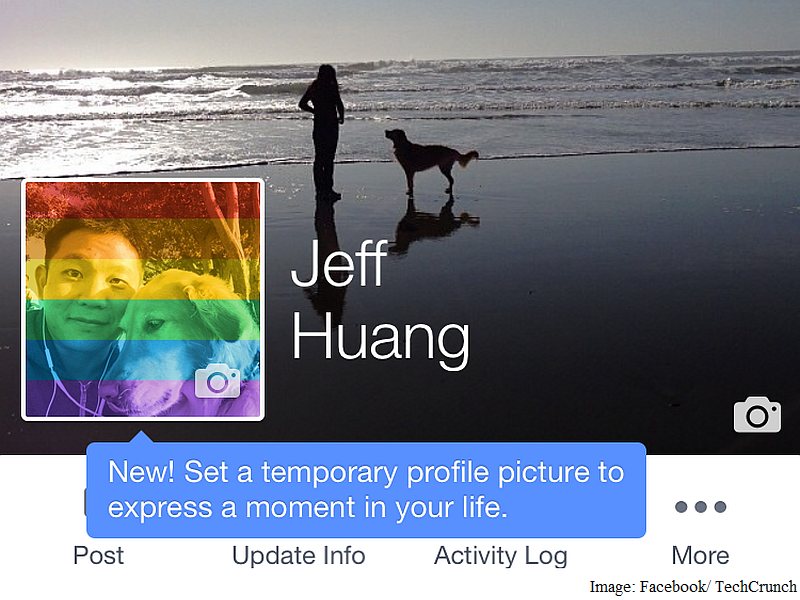 In an attempt to make it easier for users to show their support for a cause, celebrate a victory, or raise awareness, Facebook is testing a feature wherein it allows a user to quickly change their profile picture and automatically revert back to the previous profile image after a fixed duration.
The idea is to make it easier for users to express what they want to say, and reduce the technological friction that more often than not appears as a roadblock. Users will be able to decide the duration – hours or days – after which they can switch back to their immediate old profile picture, the company noted. The company also said that it need not only be a cause, as one could change their profile picture to mark someone's birthday, anniversary, or, any other important moment in their life.
"We often see people use their profile pictures to support a cause, root for a team, and commemorate milestones like birthdays and anniversaries. Today, we're testing a new feature that allows you to set a temporary profile picture for a specified period of time," said Facebook in a statement to TechCrunch.
"Temporary profile pictures make it easier to to express who you are and how you're feeling at a given moment, without having to worry about changing your profile picture back later," the firm added, saying it hopes to widely roll out the feature in the coming months.
Changing a profile picture to support a cause definitely seems to be a more effective and user engaging way to express a thought compared to stating it over a textual status update. The power of it was on display in late-June when more than 26 million Facebook users, including CEO Mark Zuckerberg, and celebrities such as Leonardo DiCaprio and Anne Hathaway. changed their profile to add a rainbow-esque filter to show support for LGBT rights following US Supreme Court ruling allowing gay marriages
["source-gadgets.ndtv"]