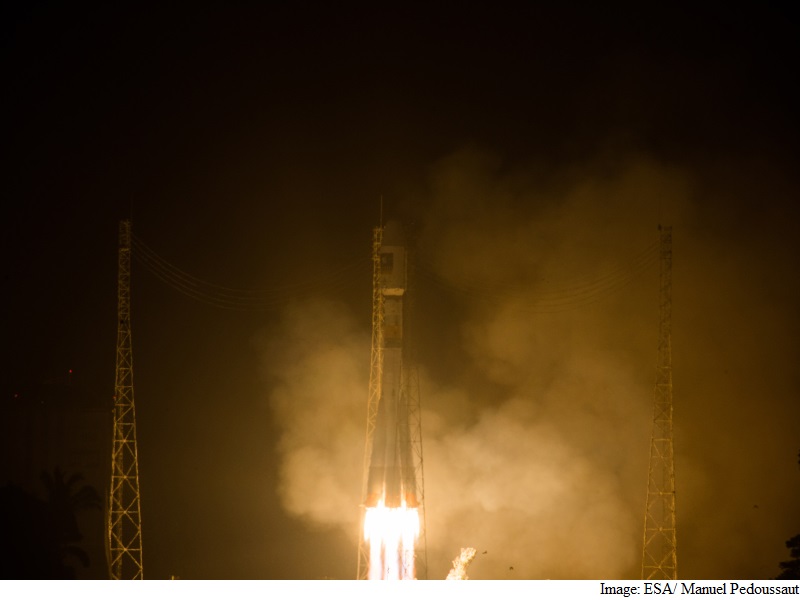 Europe came a step closer to setting up its own satellite navigation system after successfully launching two Galileo satellites from French Guyana on Friday.
The European Space Agency's Galileo project is meant as an EU alternative to the U.S. Global Positioning System. Friday's launch, at 0208 GMT, takes the number of satellites sent up to 10 out of a planned total of 30.
"The day of Galileo's full operational capability is approaching," Jan Woerner, Director General of ESA, said in a statement on Friday. "It will be a great day for Europe."
The Galileo project suffered a setback last year after two satellites were set in an incorrect orbit. They were later nudged into a more viable position.
The satellites were sent up Friday on board a Russian Soyuz launcher and reached their target orbit almost four hours after lift-off.
ESA plans to launch two further Galileo satellites this year.
From next year, Galileo satellites will take off on board a European Ariane rocket launcher that can send up four, rather than two, satellites with a single launch.
Once completed by the end of 2020, the Galileo system will consist of 30 satellites and the necessary ground infrastructure to control the satellites and enable positioning, navigation and timing services.
The Galileo system is fully financed out of the EU budget and the EU will spend EUR 7 billion (roughly Rs. 50,636 crores) on satellite navigation, according to the EC.
["source-gadgets.ndtv"]