If you store every important data and memories on your computer, then it would be really frustrating losing such things – right? I hope that, your answer would be yes. No matter, either is it the business data or picnic pictures or other things, but losing those things would definitely make us feels so hard and worrying. But now, you do not have to worry about losing or missing the data due to OS crash, unauthenticated access, hardware crash, installation error and more. Since, you can recover the files with all ease by the restoring software.
Yes, you can use free data recovery software for restoring lost files and data. No one will say no to use the data recovery software that is available for free of cost. But do not think that, free data recovery software cannot fulfill your demands with respect to recovering the data. Rather, it can fulfill your expectations and requirements if it is packed with needed and exceptional features. All you have to do is to explore various data recovery softwares and find the best one among that. If you do, you can get what you want. Many recovery softwares are there to choose from.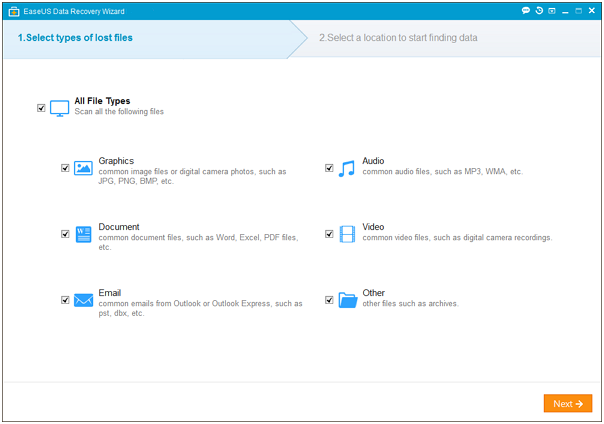 Among that, the EaseUS Data Recovery Wizard Free is something best to deem and stands first of all. When the new software has been launched on the market, most people come out with a question that, how to use this software. Just to let the users know about the directions to use this software, I have explained some points below. First of all, you have to download the software from the internet. It is needless to say that, the next step would be that installation. Installation does not demand more time or knowledge at all.
But, you have to fulfill the steps to install this software on your device. Once after the installation is done, a window will be opened. In that window, you could find "quick scan" initiation. Just you have to click "okay" button. The quick scan will begin and it will search all your recently deleted files. Once after the search is completed, the list of files that are detected will be listed out. Among that, you have to restore the files which you want. If so, you could not find the files that you want to restore, you can further continue the searching process with a "deep scan" mode.
The deep scan mode will undergo a detailed search to detect the files which you want. With no doubts, you will get the file which you want to get back with the deep scan mode. If you want to save some time that you spend on searching your files, you can use the details of the lost file to search that. That is, you can either use the file extension name or file name or file location during scanning the file. This will finish the scan soon by finding what you actually needed. Also, you can review the file once before saving it on your device.