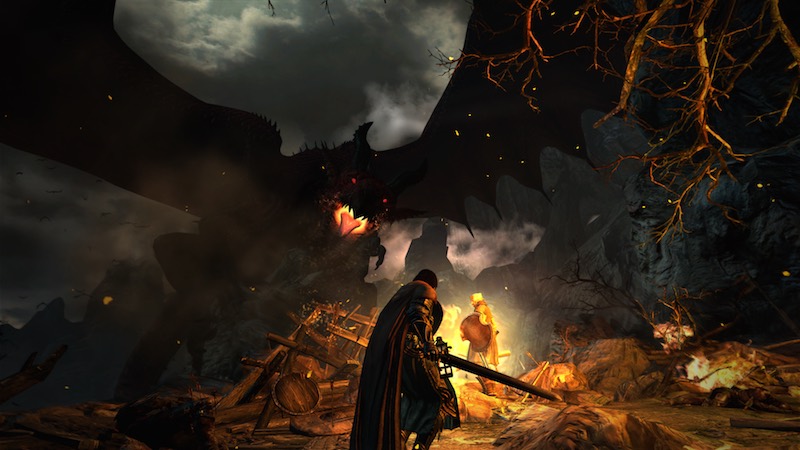 While Capcom is more famously known for its Street Fighter and Resident Evil franchises, the company has also made a lesser known (albeit arguably better) Dragon's Dogma in 2012 on the PS3 and Xbox 360. It's an open-world role-playing game that focuses on slick combat and shrewd use of AI companions known as pawns to aid you on an epic adventure.
Dragon's Dogma was followed up with an expansion and re-release a year later dubbed Dragon's Dogma: Dark Arisen. It contained the original game and an entire new quest line and region "Bitterblack Isle", plus all the original DLC content, as well as additional skill upgrades, monsters, weapons and armour.
(Also see:Resident Evil HD Remaster Review: Monster's Ball)
Now, three years later, the company has announced that Dragon's Dogma: Dark Arisen will come to PC on January 15, 2016. It will sport support Xbox 360 and Xbox One controllers aside from the obvious keyboard and mouse. And as is the case with most games on PC these days, it has full Steam support with achievements as well as high resolution graphics. According to a press release from the publisher, the game will be available as a purchase "globally on digital PC platforms and retail outlets across Europe." The game will cost $29.99 (around Rs. 2,000).
While Capcom has not announced a distributor for India yet, sources indicate that it should have one before the year is up. Considering that other Europe only physical editions of PC games such as Final Fantasy XIII and Metal Gear Solid V: Ground Zeroes have made it to India, we won't be surprised if this does as well.
["source-gadgets.ndtv"]