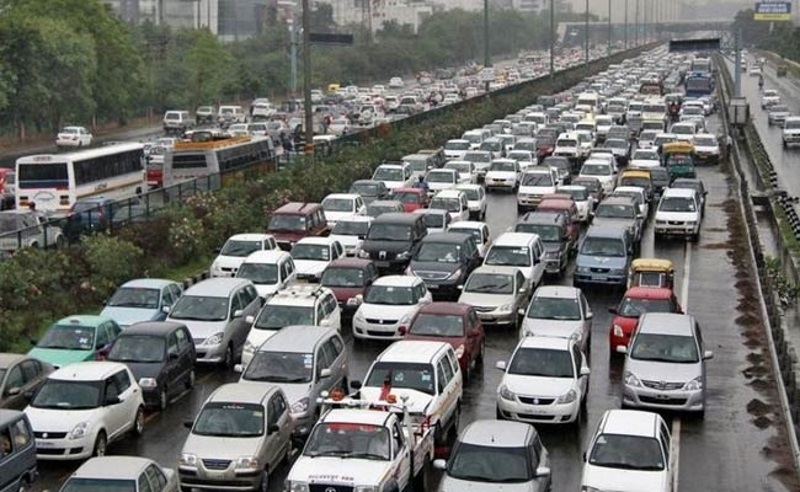 Delhi Police on Thursday launched a mobile app through which residents can keep tab on traffic violators and send their videos or photographs. The person who posts the maximum would be rewarded.
The app named Traffic Sentinel, that is a part of a reward scheme, will come as an additional feature in the already existing Delhi Police's mobile apps Delhi Police… One Touch Away, and Delhi Traffic Police.
Launching the scheme, Delhi Police Commissioner Bhim Sain Bassi said: "This will be an empowering tool in the hands of the common citizen who will get a platform to report traffic offences occurring on the roads of Delhi to the authorities."
"The mode of reporting the traffic offence will be simple by just clicking a photo or a video through the app on the phone and press the send button."
Bassi explained that the app will only ask basic information such as place of offence, date and time.
"In GPS enabled phones, the date, time and location will also be automatically embedded on the photograph."
Bassi said this tool will give an opportunity to the concerned citizens to help inculcate a habit of traffic discipline on Delhi roads.
"To give incentive to the member of public who wants to be a 'Traffic Sentinel' and takes pains to report a traffic offence, an attractive reward system will be a part of this scheme," Bassi said.
"To become Traffic Sentinel a user will have to download the app and enrol himself through it."
Bassi said the user would get an acknowledgement and a unique transaction number for each photograph or video uploaded.
"If the offence and the vehicle number is clear in the photograph or video, the same will be validated at back-end at the traffic Police Headquarters, and reward points will be allocated to the sender who will be intimated through an email."
Bassi said once a minimum number of points are accrued, the Traffic Sentinel will be entitled for a prize.
"There will be, in addition, bumper prizes also from time to time through lucky draw," Bassi said.
The Delhi Police chief said the people can report 11 traffic violations through the "Traffic Sentinel" scheme. Every violation has different points, he said.
Driving against the flow of traffic has five points, yellow line violation two points, parking on footpath one point while triple riding has two points.
Defective number plate, without seat belt, without helmet and stop line violation offences have one point each.
However, three points has been decided for the each offence of red light jumping and dangerous driving. For the offence of using mobile phone, two points would be counted.
The 'Traffic Sentinels' will get rewards like dinner coupons, movie tickets, free talk time when their points would be between 25 and 100.
Those collected reward points more than 200 would be given car, motorcycle and foreign tour rewards through a bumper draw.
["source-gadgets.ndtv"]