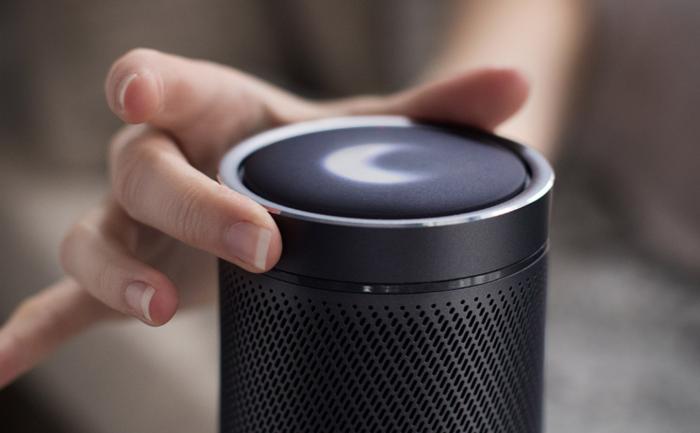 Two more hardware manufacturers are lining up behind Microsoft's new Cortana-powered appliances: HP and Intel, indicating that Microsoft is turning to its tried-and-true PC partners to usher Cortana into the living room.
Microsoft announced support from both companies at its Build conference in Seattle on Wednesday, though what each company will eventually manufacture isn't known. According to Microsoft, the company signed a partnership with HP to build products, and with Intel to provide reference platforms for Cortana-powered devices.
Though an alliance with HP is nothing to scoff at, Intel's support should make the most difference. So far, Cortana competitors like Google Home and Amazon's small ecosystem of Alexa-powered Echo devices are made just by the individual companies themselves. Intel has established relationships with numerous Asian suppliers, who use Intel's reference designs as foundations to build their own PCs and gadgets. Intel's support will help these same companies start building intelligent devices, roo.
HP, meanwhile, has played its role as a Microsoft hardware partner to the hilt. Microsoft designed its Surface devices as a sort of category-defining product that would eventually be rivaled by products from Acer, Asus, Dell, HP, and other PC builders. HP's Elite x2 convertible tablet looks remarkably like a Surface tablet, but with an improved kickstand, and its Sprout arguably treads the same creativity path as the Surface Studio. It appears HP will take advantage of Cortana to push into the living room.
HP and Intel-powered products will compete with the Harman/Kardon Invoke, a desktop speaker that uses Cortana. Harman, which announced the Invoke in the days leading up to Build, has said it will ship its Invoke speaker in the fall. It has not announced a price.
Why this matters: Microsoft may be quite late to the intelligent devices game, but tapping the PC model is a smart move. Some may scoff at legions of "Cortana clones," but if an HP or an Intel partner can make these devices as ubiquitous as PCs, then you'll see a lot of happy hardware makers. The persistent risk, though, is that the majority of customers who actually want an intelligent appliance have already bought one.
["source-pcworld"]