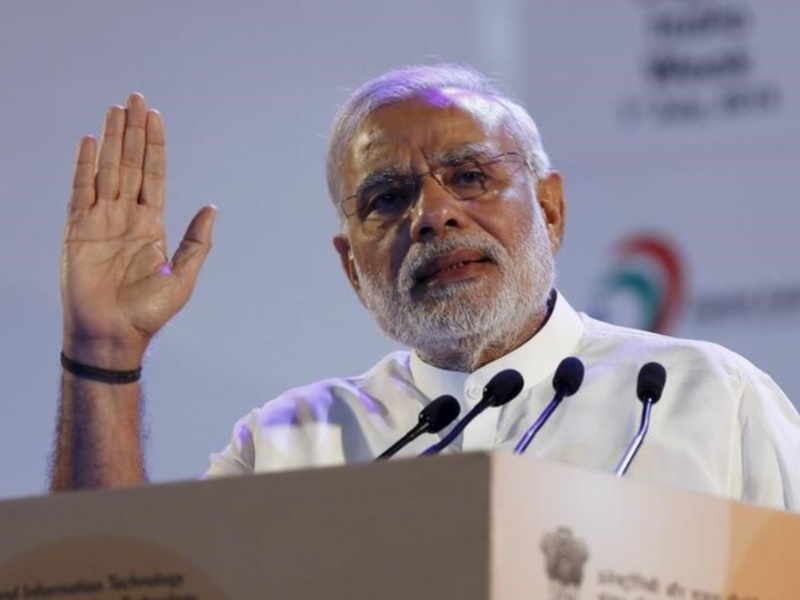 The government will use the services of cloud telephony startup MyOperator to record issues, thoughts or questions for the Prime Minister Narendra Modi to be addressed during the Mann Ki Baat programme.
"We signed an agreement on September 12 with the government for Prime Minister's Mann Ki Baat. The service is now operational for the programme that will be aired on September 20," MyOperator CEO and founder Ankit Jain told PTI.
With this facility, people can dial a toll-free number – 1800-3000-7800 – to record their messages to be sent across to the Prime Minister.
"Through the collaboration, we will apply our easily adaptable cloud telephony solutions to empower maximum number of citizens with a toll-free number that they can use to connect with the government seamlessly," Ankit said.
The government will pay the firm as per the number of messages recorded and only for duration the service is used.
"As of now, the lines have been opened for September 13-16 for the programme on September 20. We will be paid as per the usage of service," Ankit said.
Close to 32,000 voice messages on the toll-free number were recorded till about 2pm Tuesday.
Talking about the deal, Ankit said the firm was approached by MyGov representatives and shortlisted after two months of evaluation. MyOperator closed 2014-15 with a revenue of Rs. 3.5 crores.
"We are seeing growth of 300 per cent in business if we compare on a year-on-year basis. At present, we are serving around 10,000 business accounts," Ankit said.
The firm was founded by Ankit and his brother Pratik Jain in 2013. Cloud telephony is a service where people are not required to own an exchange-like infrastructure, but they can pay and access services like call forwarding to various people within an organisation, call recording and the like.
Mann Ki Baat is a radio programme broadcast through All India Radio during which the Prime Minister addresses the nation on a variety of subjects and matters of national relevance. He also refers regularly to the comments, ideas and governance examples he receives from citizens across the country.
["source-gadgets.ndtv"]