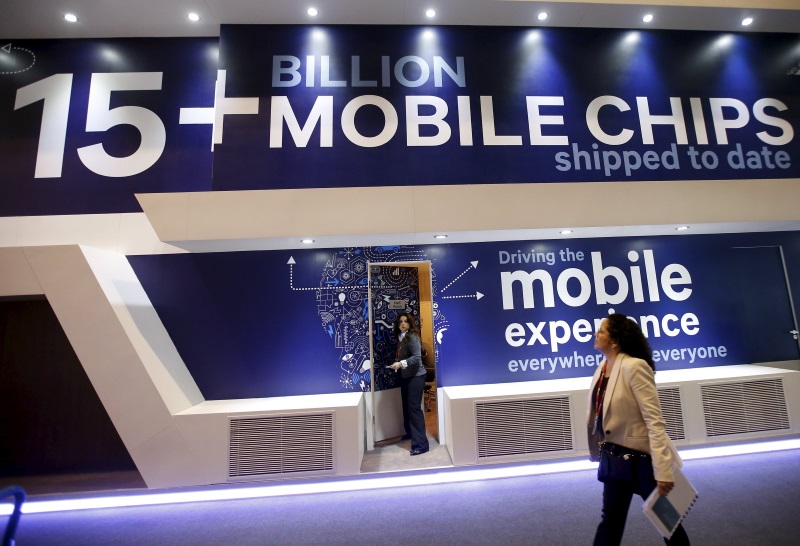 China's multi-billion dollar drive towards self-reliance in semiconductors has spawned a cluster of chip designers that industry experts say could eventually rival leaders Qualcomm Inc and MediaTek Inc.
The world's second-largest economy now boasts nine companies that design and sell chips in the global top 50 from just one in 2009. Clients such as Chinese smartphone manufacturers have also helped compatriot chip designers amass a market share of almost a fifth, according to data analyst TrendForce.
The rise of Chinese designers such as Huawei Technologies Co Ltd subsidiary HiSilicon and Spreadtrum Communications comes as the government ploughs funds into home-grown technology to reducecyber-security risk, following revelations in 2013 of US global cyber-snooping programmes.
The revelations have made China a harder place for US tech firms to do business, with Qualcommsaying as recently as last month that it faced delays closing licensing agreements. In contrast, sales at Chinese designers are set to surge this year, some by as much as 40 percent, said researcher IC Insights.
"The Chinese fabless industry is expanding by leaps and bounds," said Bernstein analyst Mark Li, referring to designers which contract out fabrication to so-called foundries such as Taiwan Semiconductor Manufacturing Co Ltd (TSMC).
Chinese chip designers lag top rivals in terms of technology by four to five years yet have the potential to disrupt the global chip supply chain, industry experts and executives said.
But in terms of size, China is likely to seize second place in the $20 billion (roughly Rs. 1,33,633 crores)-plus chip design industry from Taiwan this year, Li said.
Past mistakes
Chinese factories use over 60 percent of the world's chips annually, and in 2013 imported more chips by value than crude oil. To promote domestic development, the government has tasked chip firms with raising revenue by more than 20 percent annually and building "a group of world-class companies" by 2030.
China's list of chip design hopefuls include HiSilicon plus Spreadtrum and RDA Microelectronics Inc – both controlled by state-backed Tsinghua Unigroup Ltd – as well as All Winner Technology Co Ltd, Leadcore Technology, Galaxycore Microelectronics and Goodix Technology.
"Only by being a market leader can you be profitable," said Tsinghua Unigroup Chairman Zhao Weiguo.
Through a $21.7 billion (roughly Rs. 1,44,992 crores) national fund, as well as at least five other government-led investment vehicles in cities such as Beijing, Shanghai and Nanjing, China has approximately $32 billion (roughly Rs. 2,13,813 crores) under management to build national champions in the chip ecosystem, according to consulting McKinsey & Co.
"Their IC design can become a strong force in a few years," TSMC co-Chief Executive Officer Mark Liu said in a recent interview, referring to chips as integrated circuits (IC).
"However, the system has to reward innovation. You cannot just want market share and dump a lot of low price products into the market. That is not going to help the Chinese IC design sector to grow," Liu said. "So there are good parts and I hope they avoid the bad parts."
There is concern in the industry about a repeat of China's previous efforts to develop industries, such as solar panels and liquid crystal displays (LCD), where overzealous investment led to oversupply and plunging prices.
China made up 14 percent of the global LCD market last year from 3 percent in 2010, while the industry's average profit margin declined to 1.2 percent from 7.8 percent over the same period, wrote Bernstein's Li in a recent report.
"China will not stop until it dominates the market, with value and economics being destroyed every single time," said Li.
["source-gadgets.ndtv"]