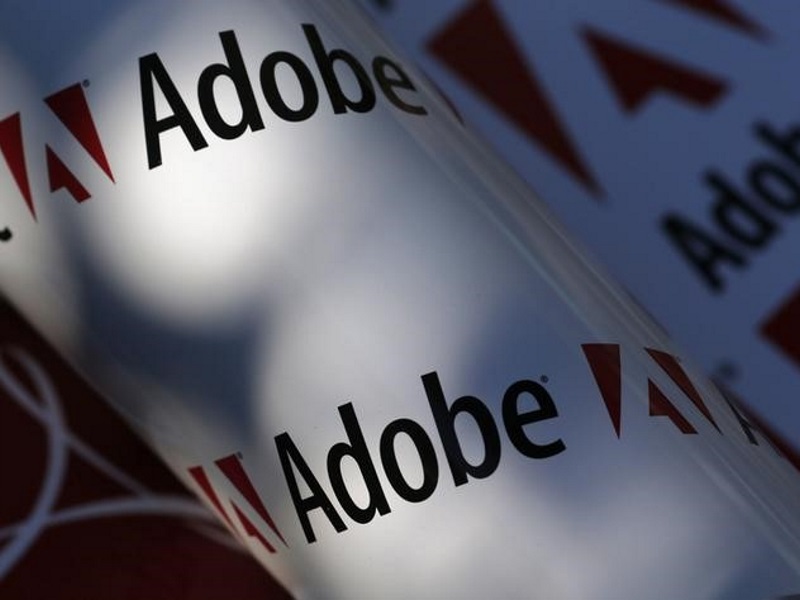 Adobe Systems Inc reported a profit that topped market expectations for the ninth quarter in a row on strong subscriber growth for its Creative Cloud package of software tools such as Photoshop.
Adobe's shares jumped 4.7 percent to $93.10 in extended trading on Thursday and are set to hit a record high on Friday.
The company said 833,000 subscribers signed up for Creative Cloud in the fourth quarter ended Nov. 27, more than the 678,200 additions analysts on average were expecting, according to research firm FactSet StreetAccount.
Creative Cloud includes graphic design tool Photoshop, web design application Dreamweaver and web video building software Flash among other software.
"We continue to migrate existing customers to Creative Cloud, and are attracting large numbers of first-time customers. Overall Creative Cloud retention remains strong," Chief Financial Officer Mark Garrett said on a call with analysts.
Adobe has been switching to web-based subscriptions from traditional licensed software to enjoy a more predictable recurring revenue stream.
"(Adobe has) largely completed this transition to a recurrent revenue model. You are starting to see revenue stack even though your expenses aren't rising as quickly," said Samad Samana, an analyst at FBR Capital Markets.
Despite the 21.7 percent increase in fourth-quarter revenue only matching analysts' estimates, a relatively lower 3.4 percent rise in total operating expenses helped Adobe's profit beat estimates.
Revenue from its digital media business, which houses Creative Cloud, jumped 35 percent to $875.3 million (roughly Rs. 5,847 crores).
The business – also home to Acrobat, which enables the ubiquitous PDF format for ebooks – makes up the bulk of Adobe's revenue.
Revenue from its digital marketing business, which offers tools for businesses to analyse customer interactions and manage social media content, rose 2.3 percent to $382.7 million (roughly Rs. 2,556 crores).
Total revenue rose to $1.31 billion from $1.07 billion (roughly Rs. 7,148 crores).
Adobe's net income soared to $222.7 million (roughly Rs. 1,487 crores), or 44 cents per share, in the quarter, from $88.1 million (roughly Rs. 588 crores), or 17 cents per share, a year earlier.
Excluding items, it earned 62 cents per share.
Analysts on average were expecting a profit of 60 cents per share and revenue of $1.31 billion (roughly Rs. 8,751 crores), according to Thomson Reuters I/B/E/S.
Adobe forecast current-quarter revenue of $1.30-$1.35 billion and adjusted profit of 56-62 cents per share.
Analyst were expecting revenue of $1.33 billion (roughly Rs. 8,885 crores) and profit of 61 cents.
Adobe's shares had risen 22.4 pct this year, including hitting a record high of $92.88 earlier this week, through Thursday's close.
["source-gadgets.ndtv"]