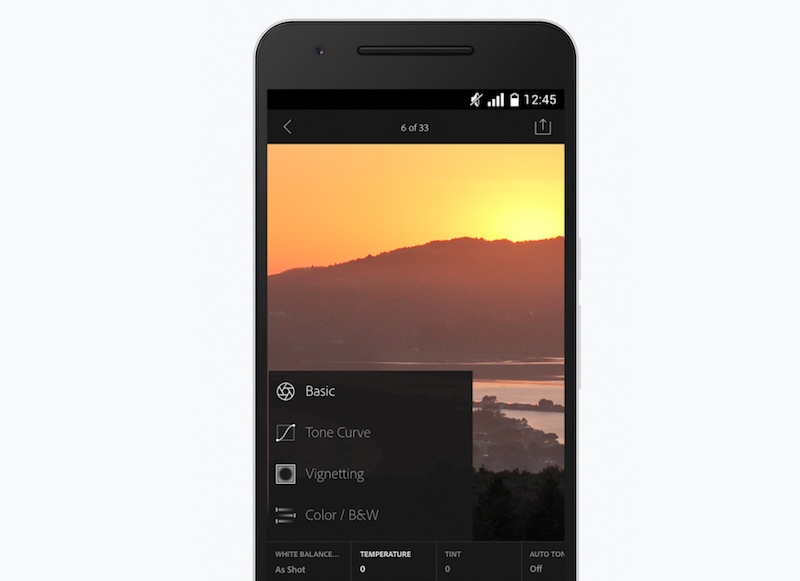 Two months after Adobe made Photoshop Lightroom available for free to iOS device users, the company on Monday announced that it will now offer the app at no charge for Android users as well. Adobe Photoshop Lightroom 1.4 for Android is now available for free from Google Play.
The photo editing app Photoshop Lightroom previously required users to have a Creative Cloud subscription to use. While the company has changed that, those users who wish to have their work synchronised between devices or with Lightroom Web will still have to get a subscription. Users who just want to edit photos and don't mind keeping the content on their device, however, don't have to pay for Creative Cloud subscription. Creative Cloud subscription is priced at $9.99 (roughly Rs. 650) per month.
For those unfamiliar, Lightroom allows users to use a number of one-touch controls to edit photos. The app competes with the likes of Snapseed and Pixlr, though the range of features it offers make the app enticing to use. By pulling the requirement to have a subscription for basic use, Adobe is making its service accessible to many. The app has been downloaded more than one million times on Google Play.
"As a photography platform, Android is making huge leaps and strides. New devices are being launched all the time with better and better cameras, and with the launch of Lollipop and the ability to shoot raw DNG files, Android provides one of the most powerful photography platforms available," the company wrote in a blog post.
The move comes a week after the company released Adobe Premiere Clip video editor app for Android. Over the months, the company has become seemingly more focused towards the mobile platform. In October, it launched Adobe Photoshop Fix, Capture CC, and Illustrator Draw apps for mobile devices.
["source-gadgets.ndtv"]