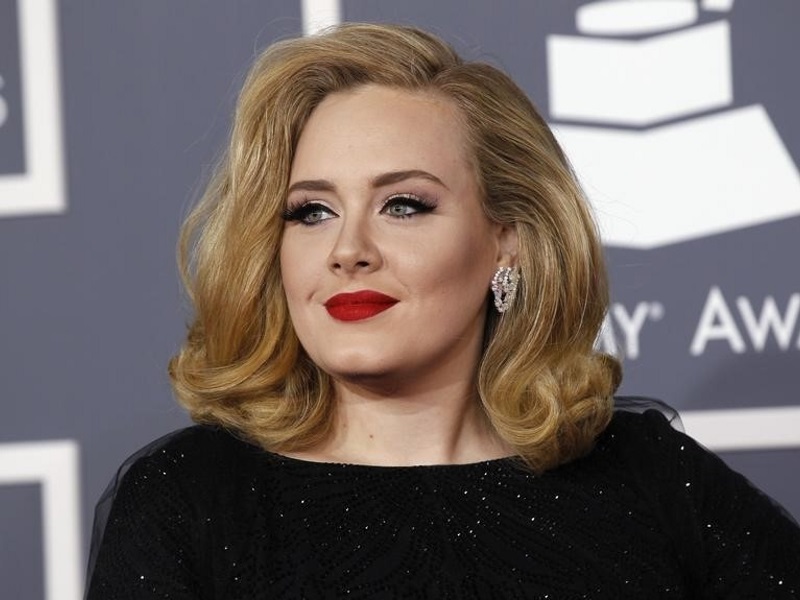 Adele, who has shunned streaming services with her record-shattering new album "25," says that she finds such online music platforms to be "a bit disposable."
The British singer, who did not explain her decision when the album came out on November 20, said in an interview published Monday that she herself did not use streaming sites, which allow unlimited, on-demand music.
"I believe music should be an event," she told Time magazine, saying she wanted to feel "excited" before the release day.
Voicing ambivalence about streaming, Adele said that she both downloaded and bought physical copies of music.
"It's a bit disposable, streaming," she said.
"I know that streaming music is the future, but it's not the only way to consume music," she said.
While many musicians have voiced unease about the compensation from streaming, most labels and artists have decided there is no choice in the current age but to make music available on sites led by Sweden's Spotify.
But Adele's gamble appears to have paid off handsomely for her.
Sweden's Expressen newspaper estimated after the release of "25" that she would earn SEK 60 ($7 or roughly Rs. 465) for each CD she sells, compared with SEK 0.10 (one US cent) for every time one of the 11 songs is streamed on Spotify.
"25" has sold nearly six million copies in the United States as of last Thursday, which marked its fourth week at the top of the chart, tracking service Nielsen Music said.
The figure makes "25" the best-selling album in the United States since her last album, "21," which came out in 2011 and included the heartache ballad "Someone Like You."
"25" has surpassed sales of pop star Taylor Swift's "1989," which was the best-selling US album last year.
Swift has been one of the most outspoken critics of Spotify, where she has not only refused to stream "1989" but took down her entire catalog.
But Swift in June agreed to stream on tech giant Apple's streaming service as it launched.
On Sunday, Swift also released a film about her "1989" tour exclusively on Apple Music.
Industry journal Billboard recently reported that The Beatles, one of music's most legendary groups but also a persistent holdout from streaming, would soon appear on at least one site.
["source-gadgets.ndtv"]