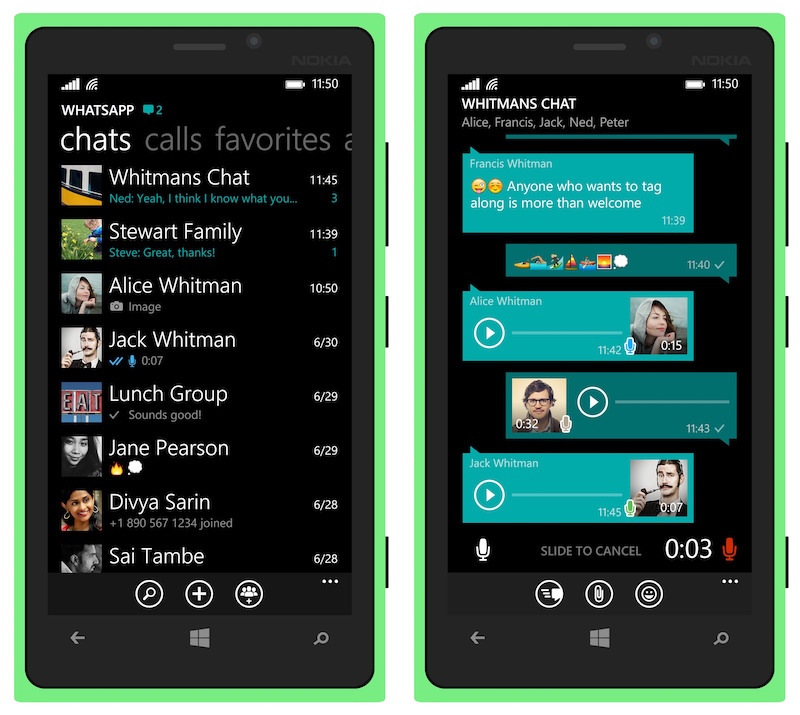 WhatsApp may have plans to ditch its instant messaging client on some older versions of Windows Phone, but that doesn't mean the Facebook-owned company is completely ignoring Microsoft's mobile platform. Case in point, there is now a new update to WhatsApp for Windows Phone that brings several new features.
The instant messaging client has been updated to version 2.12.344. Among other features, this update brings the ability to trim a video clip before you share it with your friends. The updated app also allows a user to share document files, a feature that WhatsApp recently introduced to its Android app.
The inclusion of video trimming feature is in line with another similar feature that WhatsApp added to its app recently. A recent update gave users the ability to compress the size of a video file. The two features together should improve video file sharing experience for users.
Additionally, WhatsApp for Windows Phone users will now also be able to share document files with their friends using the app. For now, do note, only Pdf files are supported by WhatsApp. The company recently stated that it was working on expanding support to other document file types as well in a future update.
Also worth noting is that the update is not available for users on Windows Phone 7.8. By the end of the year, these users will either have to upgrade to a new phone or find an alternative to WhatsApp. The Facebook-owned company announced last month that it will drop support for Windows 7.8, Symbian, and BlackBerry OS at the end of 2016.
[Source:- NDTV]