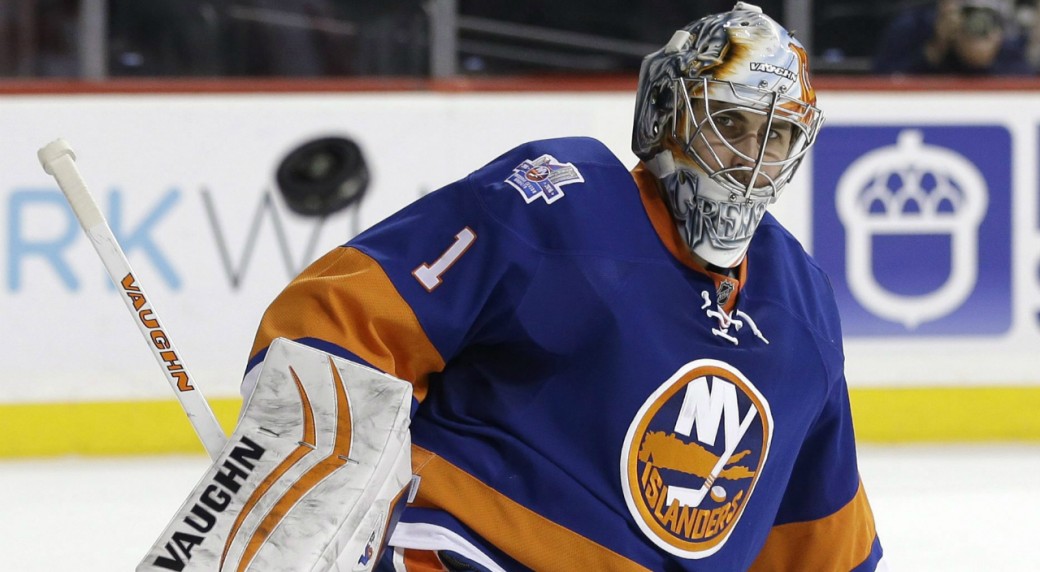 ERLIN — The German Ice Hockey Federation has defended its national team goaltender Thomas Greiss after he liked controversial social media posts, including one comparing former U.S. presidential candidate Hillary Clinton to Adolf Hitler.
"It's very important to make clear that Thomas Greiss is definitely not a right-wing extremist nor a right-wing populist," federation vice-president Marc Hindelang said.
Greiss, who plays with the New York Islanders, has faced criticism in Germany, where public broadcaster Deutschlandfunk first reported that he liked several pro-Donald Trump memes on Instagram.
Deutschlandfunk published screenshots of posts liked by Greiss. One was a picture of Hitler and the words, "Never arrested, never convicted, just as innocent as Hillary."
German Olympic Sports Confederation president Alfons Hoermann was scathing in his criticism of Greiss, going so far as to say the 31-year-old should not take part in the 2018 Winter Olympics.
However, Greiss was always likely to miss the games after the NHL's decision not to stop its season to allow players to compete at the Feb. 9-25 Olympics.
Greiss missed Germany's 3-2 loss to Denmark at the ice hockey world championship due to injury on Friday, and could be out for the rest of the tournament.
Goaltender Philipp Grubauer of the Washington Capitals was due to arrive on Saturday. Germany head coach Marco Sturm said the change was not connected with the social media controversy.
"It wasn't an issue in the team at all," Sturm said.
Hindelang said there would be no consequences for Greiss beyond a talk between the federation and the player.
"There's a fine line between tastelessness and intolerable things … Hitler is a no-go, that's clear," said Hindelang, who added that players had the right to have their own opinions and political preferences.
"That's democracy and we all have to deal with it," Hindelang said. "He's going to stay in the squad. He won't be suspended."