The Samsung Galaxy S10 Lite (perhaps not its final name) is interesting because it will be the only one in the family with a flat screen (5.8"). The curved sides on the other models help make their side bezels appear smaller. However, the flat screen as seen this concept rendering by @IceUniverse does have a nice symmetry to it.
The bezel is perfectly even all around the phone – no chins and certainly no notches. The latter is being replaced by the punch hole camera (one, in the upper right corner).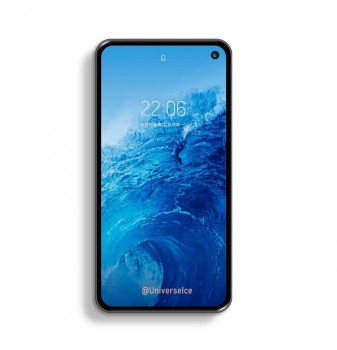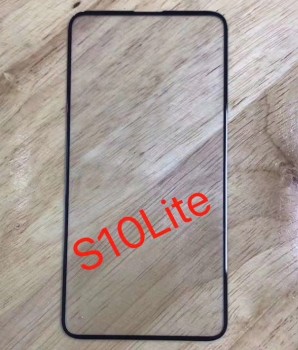 Samsung Galaxy S10 Lite (concept render) • S10 Lite screen glass
Most other phones with a display hole – and most phones with notches too – have a chin. Even the Galaxy A8s, Samsung's first punch hole design. The reason is that the screen has to be connected to the motherboard behind it and doing that in limited space is tricky and expensive. Only Apple has pulled it off so far.
Anyway, the Galaxy S10 Lite will have a side-mounted fingerprint reader as we've seen in leaked images of cases. There will be a dual camera on the back and a 3.5mm headphone jack on the bottom, according to that same leak.
["source=gsmarena"]