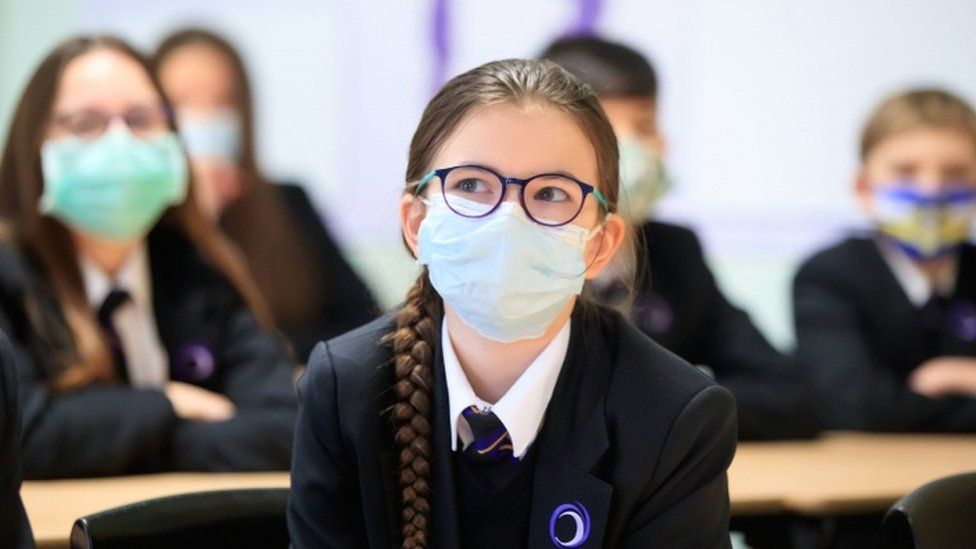 Ofsted is to inspect all of England's schools and colleges in an attempt to gauge how well the education system is recovering after the pandemic.
All the more than 24,000 schools and 335 further-education providers will be inspected at least once, including last term's inspections, by summer 2025.
The education secretary says this will give parents an "up-to-date picture".
But the head teachers' union said the government had some strange ideas about the priorities for education recovery.
"It is not Ofsted inspections that will help children to catch up with lost learning caused by the pandemic but ensuring that schools and colleges have sufficient funding from the government to deliver recovery programmes at the scale required," Association of School and College Leaders general secretary Geoff Barton said.
Teaching unions and education experts have repeatedly called for billions of pounds more to fund catch-up, recovery and support programmes.
Chancellor Rishi Sunak recently announced an extra £2bn for education catch-up programmes in schools, bringing the total to about £5bn.
But that is still only a third of what former education-recovery tsar Sir Kevan Collins had said was needed.
Ofsted will receive an extra £24m to fund the latest inspections.
"I am pleased that we will now be able to reach all schools, colleges and apprenticeship providers by summer 2025," chief inspector Amanda Spielman said.
Schools and colleges had worked tirelessly at a time when education had been seriously disrupted, she said.
But she added: "Children only get one chance at school.
"Everyone working in education must do everything they can to give this generation the best possible chance to fulfil its potential.
"Ofsted will play its part – by giving parents and learners up-to-date information and by helping schools and colleges shape their plans."
But National Education Union joint general secretary Dr Mary Bousted said government ministers were showing no understanding of the exhaustion and stress felt by teachers and leaders.
"Inspection adds hugely to the stress they face coping with high rates of Covid infection in schools and college and with an inspectorate which has failed to understand, or appreciate, that Covid is still causing huge problems in our education system," she said.
Education Secretary Nadhim Zahawi, who ordered the Ofsted audit, said: "Nobody underestimates the scale of the challenge schools, colleges and other education providers have experienced through the pandemic.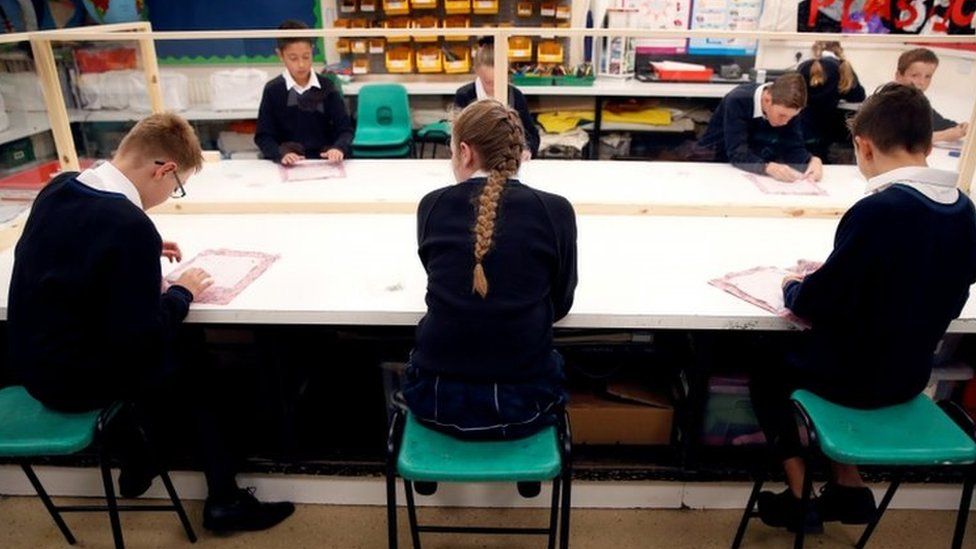 "But it has also provided an opportunity to build back better and fairer, doubling down on our mission to make sure every child has the opportunity to achieve their potential."
All college inspections from September 2022 to September 2025 will be full and graded and are expected to be enhanced to take account of local skills needs.
But schools will continue to receive either graded or ungraded inspections depending on their circumstances, as they do now.
Inspections were scrapped for all outstanding schools in 2012, leaving thousands without up-to-date Ofsted gradings for many years.
Ofsted resumed inspections in September, beginning with many schools in this situation.
Ms Spielman has said she expects a large number to be stripped of their outstanding status.
["source=bbc"]