Living in a hyper-connected era makes us believe that every message or text we send is going to be stored and we can look at it any time we wish. This is however not the case especially when it comes to test messages. Once you delete messages from your iPhone, it can be really hard to recover them. This can be really stressful especially if the message contained some valuable information. There is however no need to be alarmed. Keep reading to find out how to recover messages from iPhone.
The Mobiledic iPhone data recovery tool is the best if you need to recover deleted messages from your iPhone. This recovery tool can be used to recover messages lost by accidental deletion, iOS failure, jailbreak or damage caused to the phone that might have led to the loss of messages. With this iPhone recovery tool, there some methods you can use to be able to retrieve lost messages.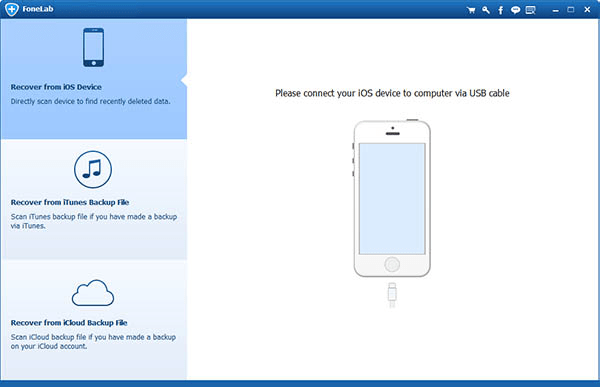 The first method involves recovering your messages when you do not have any backup.
To recover messages using this method, the first thing you will need to do is download Mobiledic and run it. Once you have run the software, select the recover from iOS option and proceed by clicking start. This will begin a scan which will enable the software to search for all deleted messages in your phone. One the scan is complete, the nest thing you will need to do is to select all the messages you want to recover from the files found from the scan. Once you have selected all the messages you need to recover, the nest thing you need to do is to click on the recover option. This will recover all lost messages into your device once again.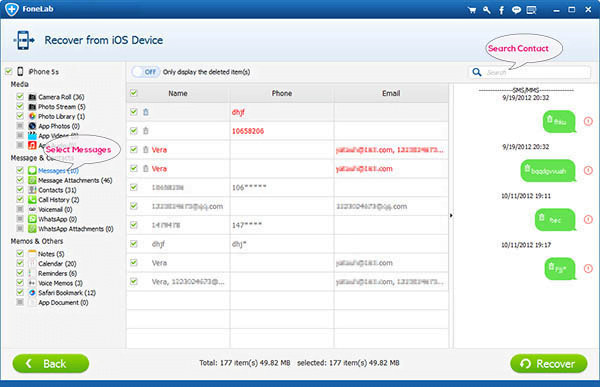 The other method involves recovering lost messages from your iTunes backup.
Mobieldic iPhone data recovery also like a powerful iPhone backup extractor program which can help you extract everything from iPhone backup. You will however need to ensure that your iTunes and iPhone are synced. After running the software, the next thing you will need to do is to choose the recovery from iTunes options. This will list all the data and their recovery date, Select which one you want and begin the scan. Once the scan is completed, you will be able to see how many items have been restored on the left hand side. To view your recovered messages, simply go to the messages part and you will be able to see all the messages that the iPhone recovery tool was able to recover. The last step is to click on the recover option to get your files.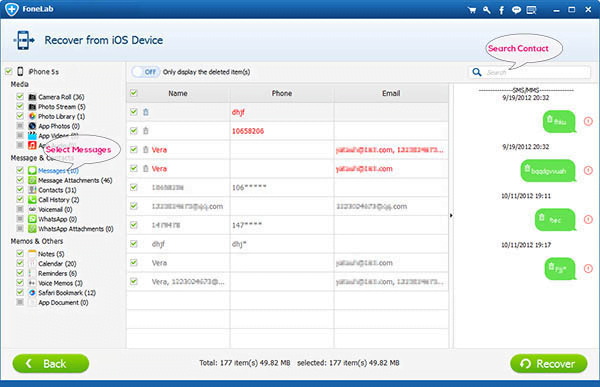 In conclusion, Mobiledic is one of the most effective iPhone recovery tools. With this tool, you not only get to recover lost messages but other types of data as well. You do not have to worry about lost data from phone damage, accidental deleting of messages or any other thing that can result into losing important messages. With Mobiledic a lost data can be retrieved in a matter of minutes. Next time you are having an issue with recovering lost data, this should be the first option on your list.