Metro by T-Mobile is offering deals for those looking to switch to the pre-paid MVNO. Starting on November 22, you can sign up for a Metro Unlmited account and when you port your number in and bring or purchase an iPhone, you'll get a free pair of Apple's AirPods, which are worth $159.
You can buy an iPhone 6S for $49, iPhone 6S Plus for $149, an iPhone X for $750, or an iPhone 8 Plus for $549. You can also quality for the free AirPods if you bring your own iPhone to Metro. The other part of the deal is you have to "switch" to Metro so you'd have to port your line in from another provider.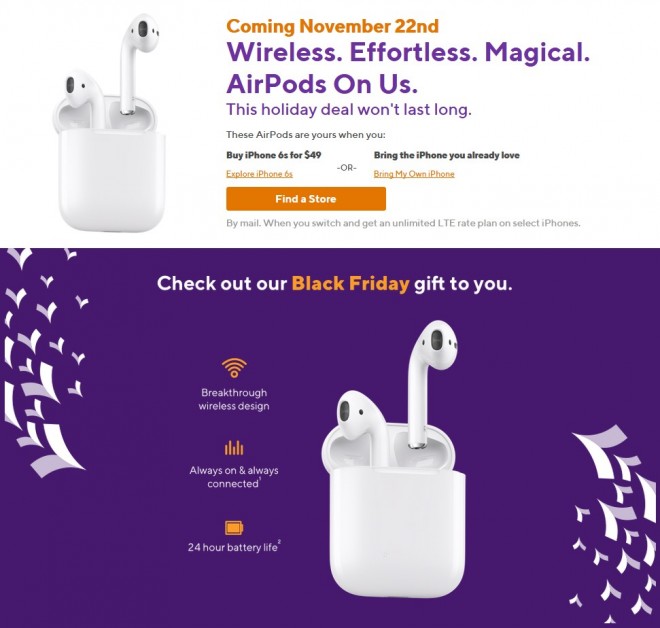 One thing you should know about the AirPods deal is that it requires a mail-in-rebate. This means you have to actually purchase the AirPods in the store and you'll have to mail in a few documents to be approved for a refund, which is presumably done by sending you a pre-paid Visa card in the mail.
You can choose either the $50 or $60 individual plan to qualify for the free AirPods. The 50 plan comes with 100GB of Google One included and 5GB of Hotspot while the $60 plan gives you the same amount of Google One storage, 15GB of hotspot, and Amazon Prime is included.
The last day for these deals is November 26 so you can head to a Metro store and take advantage of these offers starting on Thursday, Thanksgiving day.