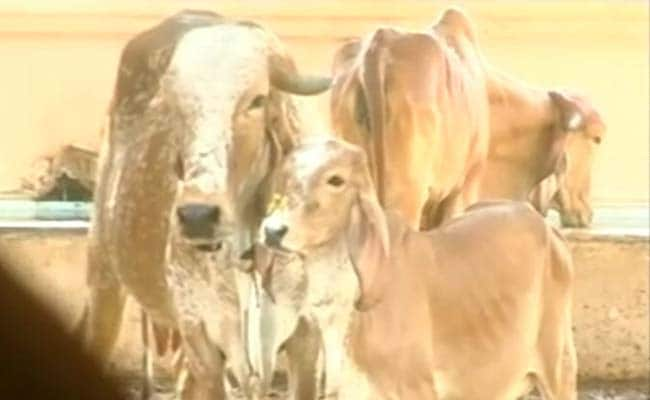 Increase punishment for cow slaughter to life term, Rajasthan High Court recommends
JAIPUR: The Rajasthan High Court has recommended that the cow should be declared the national animal of India and also that punishment for cow slaughter be increased from the current three years of imprisonment to a life term.
The judge, Mahesh Chandra Sharma, was giving judgement on a petition against the way a cow shelter near state capital Jaipur has been managed, when he made the observations.
The comments come amid protests in several other states against the Centre's new restrictions on sale and slaughter of cattle. Governments in states like West Bengal and Kerala have refused to implement the new rules pointing out that they have the right to frame their own laws on animal slaughter. They have accused the Centre of infringing on states' powers to frame their own laws on animal slaughter.
The Centre has used animal cruelty rules, which can be enforced nationally, to order that animal markets will only be able to trade cattle for agricultural purposes such as ploughing and dairy production.
Critics say the ban will embolden cow vigilantes at a time when they have taken to frequent attacks on slaughterhouses and cattle traders.
In BJP-ruled Rajasthan, Chief Minister Vasundhara Raje stressed yesterday that firm action will be taken against those behind violent crimes, including cow vigilantes. "The law of the land prevails in Rajasthan, and the government will ensure the culprits are brought to book," she said.
In April, "gau rakshaks" or cow vigilantes attacked a 55-year-old cattle trader, Pehlu Khan in Alwar and four others. Pehlu Khan died, his companions were injured.
"Rajasthan cannot be singled out. Such incidents are happening across India. But this government will not tolerate such crimes as it shows the state in a bad light," Ms Raje told news agency PTI. She said the administration acted "swiftly" to make arrests in the Pehlu Khan case.
["Source-ndtv"]