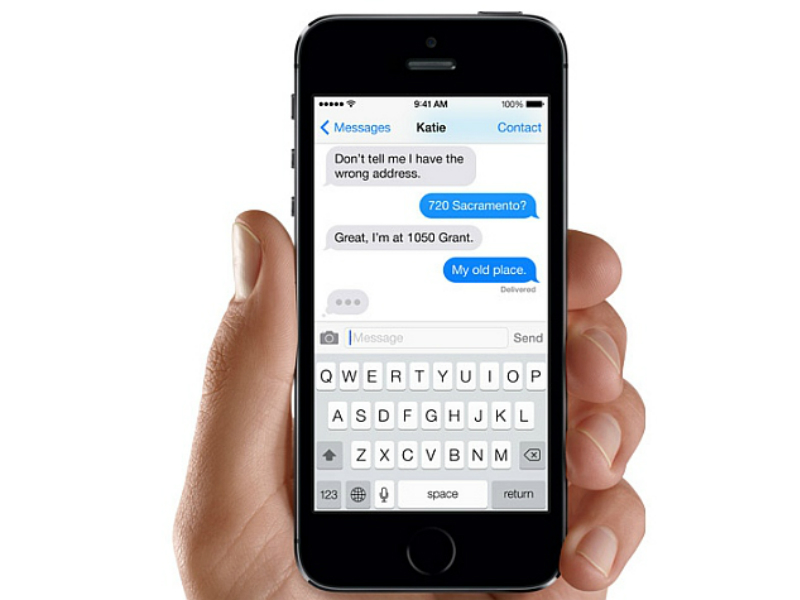 Once again, a malicious text message is being circulated among iPhone users, and this time it is reportedly freezing the Messages app. The message containing a an attachment to a large contacts file sent via iCloud Drive renders the Messages app useless, and a hard reset does not solve the problem either.
This new malicious message was discovered by YouTuber vincedes13, and he has also uploaded a video demonstrating the exploit. The text message rendering the Messages app useless is mainly seen on iPhones running on iOS 9 to iOS 10.2.1 (beta). In the video, he shows that upon receiving and opening the message and its attachment, the Messages app refuses to decipher it and eventually freezes. The Messages app keyboard is rendered useless, and you can only shut the app by using the multitasking page and swiping it away. After shutting the app, if you try to open it, you meet with just a blank screen and nothing else.
After you receive the message and open the attachment, you reportedly are no longer going to be able to send and receive text messages. Rebooting or hard resetting the iPhone does not solve the problem either. Apple will most likely fix this issue for all affected users via an OTA update soon, but until then, beware of huge text files on iMessages. Ensure that you do not tap and try to open any unknown file sent to you via a text message.
A separate bug was also discovered in May in iOS that caused the Messages app to continuously crash when a certain text was received in an incoming message. If the phone was locked when the 'offending' message was received, the iPhone supposedly rebooted without notice. Apple introduced a fix for the text crash soon after.
[Source:- gadgets.ndtv]