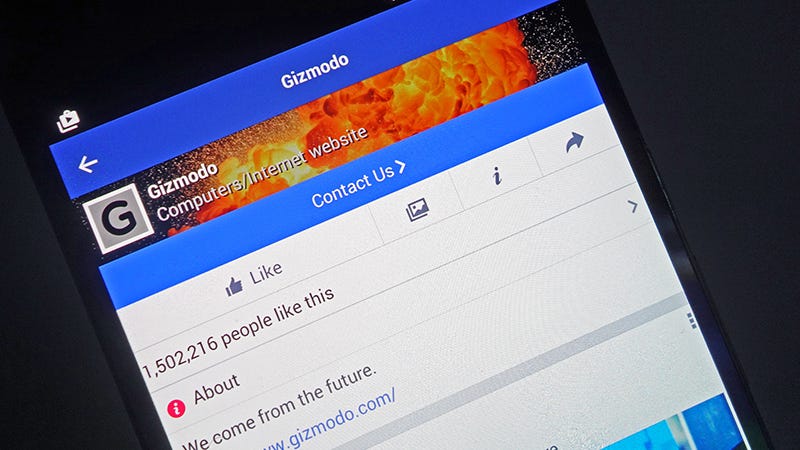 With an eye towards the developing world where people are more likely to own cheap phones and have spottier wireless data access, the big names in tech are developing simpler versions of their apps. These apps are lightweight, use little data, and don't burn through battery life. Sound good? It does to us too, and here's how to give them a test drive.
Switching to a "lite" app means you'll have to do without some of the visual polish and fancy features of the full-blown version, but you may well consider the trade-off worth it for the improved battery life alone. These apps are also useful for traveling abroad, when you might want to keep data usage down to a minimum or can't rely on a phone signal.
Facebook Lite
Facebook Lite is aimed at developing nations with developing telecom infrastructure, so chances are you won't be able to install it in your part of the world straight from the Google Play store.
To get around this, open up Settings in Android, tap Security, then toggle the Unknown sources switch On. Get hold of the latest Facebook Lite package from APK MIrror, then transfer it over to your phone (via email, Dropbox, or your method of choice). Run the file, tap through the security warnings, and you're up and running.
You won't notice all that much difference in what Facebook Lite can do, but the whole app is quicker and lighter, not to mention uglier than its big brother. Unlike the main app, the Messenger part of Facebook Lite is built into the same interface. If you just want the Messenger experience on its own, that's available too and can be loaded in the same way.
iPhone users have no Lite option, though you can opt to use the Facebook mobile site.
Skype Lite
Built specifically for India, Skype Lite is like Facebook Lite in that it's listed on the Google Play store but probably not available to download in your part of the world. Follow the instructions above for enabling apps from "unknown sources," then grab the Skype Lite app from APK Mirror. As with Facebook, this is an Android-only deal, so those of you on iOS will have to make do with the full-fat Skype.
Skype Lite is easy on your battery and other system resources and doesn't drain you data connection too much, considering it's a video calling app. Usefully, the app tells you how much data you've used.
Twitter Lite
Twitter Lite is an official product, aimed at developing nations, but it's not an app—it's the mobile Twitter website, engineered to be as efficient as possible. Anyone can use it by heading to mobile.twitter.com.
The same familiar Twitter interface shows up, with a slightly cleaner look, and access to your DMs and notifications as usual. Compared to the full experience, Twitter Lite caches more of your timeline, for an improved offline experience. To cut down on data usage, even more, tap your avatar then turn on Data saver.
To pin a shortcut to Twitter Lite to your homescreen, open the main Chrome app menu and choose Add to Home screen (Android) or tap the Share button in Safari then select Add to Home Screen. Tap the icon you've created and Twitter Lite opens in your browser.
Instagram Lite
As with Twitter, you can load up a slimmed-down version of Instagram on the web, which recently added photo upload capabilities as long as you're browsing from a mobile device. Point your mobile browser of choice at www.instagram.com, log in with your credentials, and your feed appears.
["Source-gizmodo"]