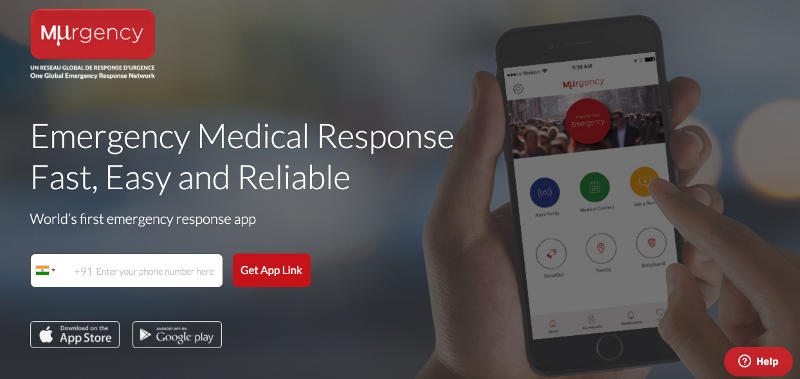 Our latest funding roundup tracks investments startups working on autonomous vehicles, wedding planning, cybersecurity, analytics, emergency response, and crowdfunding platforms.
DocsApp
Bengaluru-based doctor teleconsultation service DocsApp announced Thursday that it has secured a seed investment of $1.2 million (roughly Rs. 7.96 crores) in funding from Facebook's Angel Investors Anand Rajaraman, Venky Harinarayan, and Japanese venture capital firm Rebright Partners. Founded in 2015 by IIT Madras Alumni, Satish Kannan, and Enbasekar Dinadayalane at the IIT Madras Research Park, DocsApp said that it has over 80,000 users, and more than 15,000 patients using DocsApp every month. Its apps available for Android and iOS currently supports nine specialities: Gynaecology, Psychiatry, Dermatology, Paediatrics, Weight Management, Sexology, Gastroenterology, General Medicine, and Hair & Scalp care.
Impact Guru
Crowdfunding platform Impact Guru, a Harvard Innovation Lab-incubated startup, announced a seed round of $500,000 (roughly Rs. 3.3 crores) from RB Investments, a Singapore-based VC firm, and Fundnel, a Southeast Asia-based private investment platform. The funds will also be used to expand Impact Guru's core team, accelerate product development and sales and marketing efforts, particularly for rewards crowdfunding for startups and social enterprises, and to build a larger community of donors, customers, and investors. Impact Guru has offices in Mumbai, New Delhi, Singapore, Hong Kong, Jakarta, Kuala Lumpur, and San Francisco.
(Also read: Nine Investment Platforms That Can Get Your Startup Funded)
Auro Robotics
Auro Robotics, an autonomous campus shuttle service, has secured $2 million (roughly Rs. 13.2 crores) in a funding round led by Motus Ventures and Rothenberg Ventures. The Y-Combinator backed startup was founded by Nalin Gupta, Jit Ray Chowdhury and Srinivas Reddy, graduates of CMU's Robotics Institute, and the IIT Kharagpur Robotics Research Group. Auro Robotics provides a complete technology system, combining vehicles and a software platform to provide autonomous transportation and reduce operating costs. It currently operates a pilot service at Santa Clara University.
The Wedding Brigade
The Wedding Brigade, a wedding planning marketplace, has raised Rs. 4 crores in a pre-Series A round of funding led by Blume Ventures, with the participation of four other angel investors. Founded in November 2014 as Indear, the startup recently launched a services marketplace, which enables users to book venues and wedding-related services in Mumbai and Delhi, and will soon expand to other cities such as Bengaluru, Hyderabad, and Chennai.
Trifacta
Infosys, India's second largest IT services firm, has invested an undisclosed amount in US-based Trifacta, a provider of data analytics software. Infosys launched an artificial intelligence platform called 'Mana' this week, that will help clients drive automation and innovation, and is looking to invest in the areas of automation, Internet of Things (IoT), and artificial intelligence (AI).
MUrgency
Emergency response medical app MUrgency has reportedly raised an undisclosed sum from Axilor Ventures, helmed by former Infosys executives including co-founders Kris Gopalakrishnan and SD Shibulal. The Silicon Valley headquartered startup provides apps for Android and iOS, which lets users call contact the nearest doctor, nurse or paramedic with a single tap on the app, with a reported response time of less than ten minutes.
Vectra Networks
Wipro Ventures, the venture capital arm of India's third largest software exporter Wipro, has reportedly invested an undisclosed amount for a minority stake in Silicon Valley-based cyber-security startupVectra Networks, which uses data science, machine learning, and behavioural analysis to detect malicious behaviour in the network.