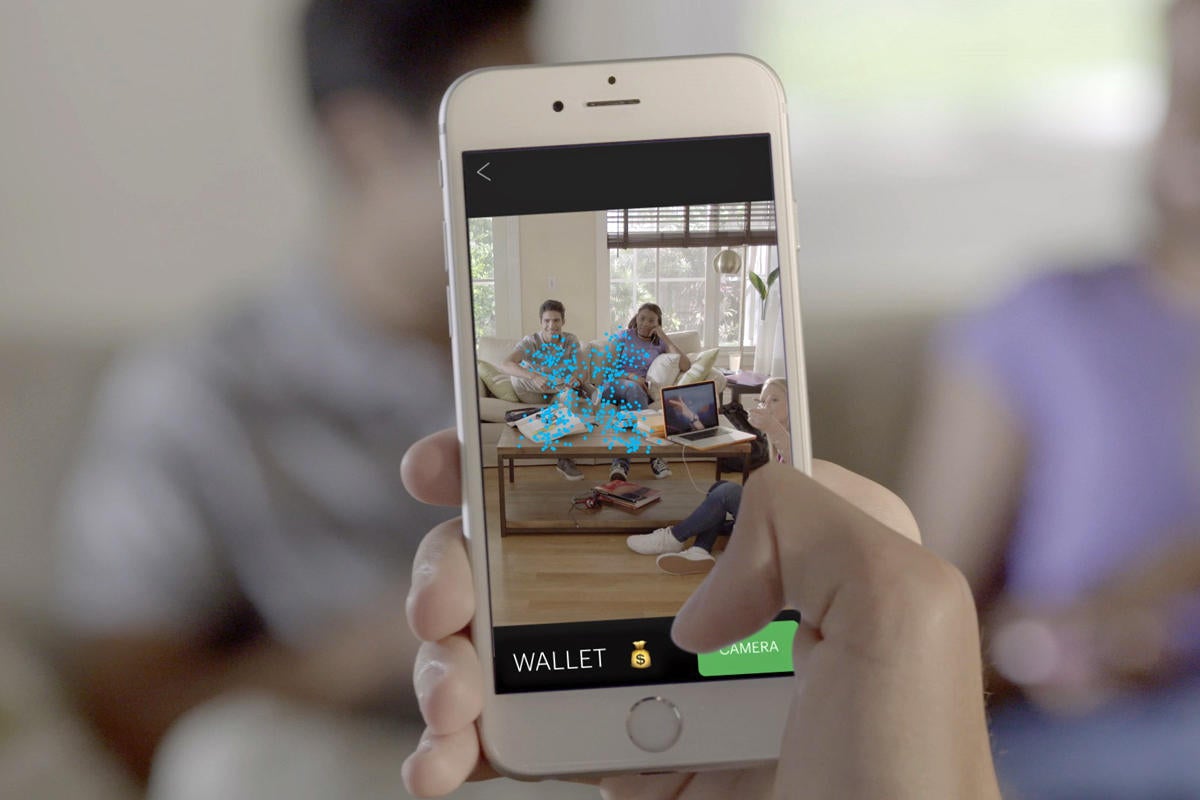 Spring is officially on the calendar, despite having a bunch of snow still on the ground around my house. But that doesn't matter to several of the companies displaying new products and services at the Digital Focus Spring Spectacular, held last night in New York. Here's a roundup of some new devices that I hope to review soon:
Epson showed off its new projector aimed at houses looking for projection in well-lit rooms.The Home Cinema 1450 ($1,499 MSRP, available April 17) is a 3LCD projector that delivers up to 4,200 lumens of color brightness and 4,200 lumens of white brightness and full 1080p resolution. The difference between the 1450 and other projectors is its ability to provide a brilliant image in a room with lights on (like a living room, as opposed to a home theater room setup). The projector includes a built-in 16-watt speaker, and supports cable/satellite boxes, game consoles, Internet streaming devices (Roku, Chromecast, Fire Stick, Apple TV, etc.) through its two HDMI ports and a Mobile High-Definition Link (MHL3) port.
Western Digital (or WD if you like this) announced a new external solid-state drive (SSD) that claims a super-fast data transfer rate. The My Passport SSD features speeds of up to 515 MB/sec., and is designed for computers with USB Type-C ports, as well as USB 3.1. Gen 2 (10Gbps). However, the device will also include an adapter to use with more traditional USB Type-A ports found on older computers. It's "built for PC and compatible with Macintosh" systems, and also has been drop-tested for up to 6.5-feet, and can "withstand 1500G of force" to help keep your data safe. The drive will be available in capacities of 256 GB ($99.99), 512 GB ($199.99) and 1TB ($399.99), and includes WD Backup and WD Security (256-bit AES hardware encryption) software.
I've seen several "device trackers", which are small objects that you attach to things like your keys, phone or wallet, and use a combination of Bluetooth or GPS tracking to help you find them when you inevitably misplace them. A company adding a new twist to this market (it calls the space the "Location of Things") is Pixie Technology. In addition to using audio to help people find their lost items, Pixie uses augmented reality that can show the location of the object. The device trackers themselves are called Pixie Points, and can be stuck to things like keys, wallets, toys, passports, etc. (they are small enough to not add bulk).
To find a lost item, you open the iOS app and tap on the misplaced item you need to find. The app can then determine whether the item is close by, and guides you to its location by scanning the room and pointing to the location with an arrow (like a compass). In addition, the app uses its "Pixie Dust!" technology that displays an AR overlay with dot swarms that show the relative position of the lost item. The company says the tracker can see through "walls and objects" in case the items are behind a cushion, in a drawer or in the room next door. Once you get within five feet, the app can help you zero in like a game of "hot or cold". Outdoors, the Pixie has a range of 150 feet, and indoors has a range of 30 to 50 feet. The Pixie Points boast a 12-month battery life, and can be bought in packs of two ($49.99) or five ($99.99).
There were a bunch of other products at the event, but I already have them in the Cool Tools Test Zone, so future reviews coming of those devices. Stay tuned!
[Source:-Network World]