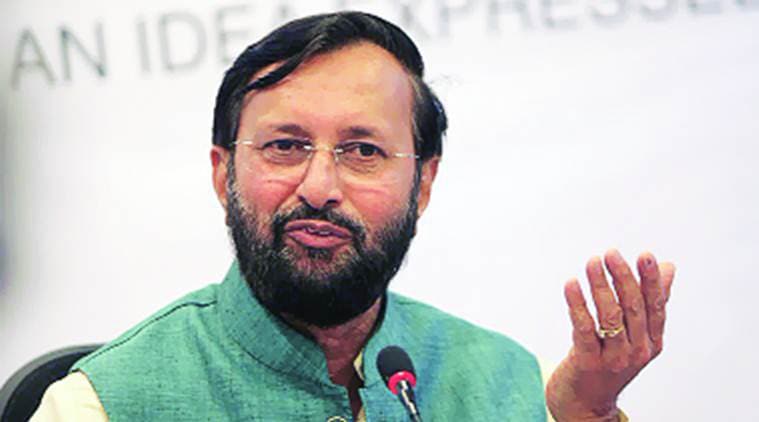 HRD minister Prakash Javadekar on Saturday said education is a national agenda and should be the top priority of all political parties. The Union minister also expressed his firm resolve to not compromise with the quality of teachers at any cost. "Education is not a political agenda, it is a national agenda. Education should be the top priority of all political parties," Javadekar told an Indian Chamber of Commerce discussion- 'Way forward For Education Sector In Eastern Region', in Kolkata.
"When we organise inter-state meets, West Bengal is at times absent. Everybody must participate (in such meets). I hope good sense will prevail," he said.
While talking to reporters later, Javadekar said he had referred to a recent specific brainstorming programme on education which was attended by all important officials of state governments, prominent NGOs and teachers who had innovations to their credit. "I myself sat through the deliberations. But unfortunately one state (West Bengal) was not there. It is for you to decide," he said.
Stating that the government is keen on ensuring quality of teachers, Javadekar said, "I have asked affidavits from 15,000 odd BEd colleges all over the country and gave July 15 deadline."
Between 10,000-11,000 institutions have submitted the affidavits and those who have not will not be allowed to function any more, he said. "All such teaching shops will go out of business, we will drive them out. We will not compromise on quality," he added.
He said there are a large number of untrained teachers and 11 lakh teachers are not properly qualified. "In the next two years we are going to give them a last chance to get qualified. We will give free education to them -online and offline and only ask for examination and workshop cost," he said.
Javadekar said, "The three priorities of our government in school education is quality, quality, quality. In Right to Education we ensured expansion of education, since the casualty was quality.
"In the next two years, our aim is to bring every child into the education system and we plan to make it a community movement," he said.
["Source-indianexpress"]