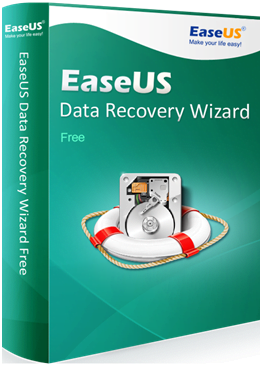 What is EaseUS data recovery wizard?
It is a type of data recovery software which is used to recover or restore the data. By using this EaseUS data recovery software one can recover data which is lost due to some unexpected situations. This software is perfect for any type of data recovery.  Users those who use this software will feel best data recovering experience in their systems.
This software delivers the excellent features for data recovery purpose. The reason for using this recovery software is
This software's trial version is available for free for the users in the online. That is it is a free data recovery software
This data recovery software is designed in a secure manner.
This software can be used on both Windows and Mac OS
It allows users to recover files such as text, audio, video, graphics, images, emails, compressed files etc
Another important feature of this data recovery software is, this software enables the users to preview their lost data before restoring the data
It recovers deleted, inaccessible and formatted data from different data loss situations
This software recover lost data from devices such as PCs, laptops, digital devices, hard drive(HDD, SSD, USB), storage media, server, RAID etc.
The EaseUS Scan modes
The EaseUS recovery wizard consists of two types of scan modes. They are
Quick scan mode and
Deep scan mode
EaseUS Quick scan mode
This scan mode allows the users to scan their system for the lost data in a quick manner. The users have to choose the location first they want to scan. After that, they have to choose the "Quick Scan" mode option. This will scan the selected location faster. This scan mode recovers the files which are recently deleted by the user or added to the recycle bin.
EaseUS Deep Scan mode
If the users didn't get their desired file in the quick scan mode, then they can use the deep scan mode. This scan mode entirely scans the system and the memory and will recover all sorts of the deleted and lost files. But this scan mode takes a little bit time more than the quick scan mode.
When starting using these photorecovery software users can easily move from one step to other in simple clicks. There is no prior experience is required for using this data recovery software. In this software, users can be able to import and export scan results whenever they need. That is users can import their scan results at any time easily. Also, it allows the users to resume a previous scan. Thus it is more flexible and time-saving.
EaseUS data recovery software makes users clear about all their recoverable data. It does this through the preview feature. It provides the list of recoverable files for preview before recovery. This makes users recover need files back quickly. While restoring the lost data, select a location that is different from the one where data loss occurs. In addition, EaseUS has mac data recovery software.