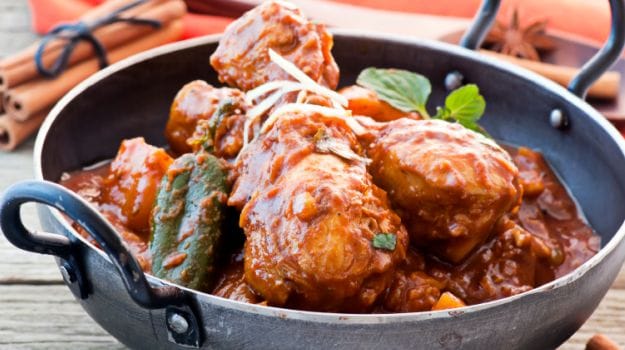 When we think about curry, the first thing that comes to our mind is a spicy Indian curry. Though, there are other nations, like Thailand and China, who are equally good in making curry, but, Indian curries are the best, when it comes to flavor and spice.
When it comes to Indian curries, it comes with huge variants. In India, most of the recipes are regional, and therefore, the recipes for curries change when you travel from one region to another.
If you love eating Indian curries, and you do not have a good Indian restaurant nearby, then the only alternative is to cook the curry yourself. Indian curries smell so good, that the aroma will flood your kitchen. Here are some tips which will help you to make Indian curries much easily.
1.It is essential that you buy small quantities of the following spices in order to make any Indian curry: – Cumin seeds, Coriander seed, dried chilies and cardamom pods, turmeric powder, fenugreek seeds, cloves, mustard seeds, black peppercorns and cinnamon sticks. We mentioned small quantity because, spices aren't cheap in the market, and spices are best when they are fresh. Therefore, it is advisable to buy them in small quantity whenever you want to cook them for curries.
2.Spices should be kept in airtight container, and that too away from light. Spices tend to deteriorate very quickly, and therefore shouldn't be exposed to air for a long time. What Indians do to preserve these spices, is they use a special box known as 'masala dabba'. The 'masala dabba' has a special design containing eight small boxes inside the box to store eight different type of masala or spice.
3.Check your pantry before proceeding with your Indian curry. Some of the curries call for the usage of onions, garlic, ginger and tomatoes. It is advisable to buy a whole ginger root, and take one or two of its branch whenever you need to add it in curries. Grating ginger in any type of curries, enhances its taste.
4.Cooking Indian curry takes a lot of time. Therefore, keep some extra time in your hand before you start to cook your Indian curry. Some of the recipes like Vindaloo also needs marinated meat, which is again a slow process. Patience is needed while cooking an Indian dish. Therefore, grab a cup of tea or a glass of wine, and enjoy the process.
5.It is advisable not to use curry powders which are available in the market. The taste which it inflicts doesn't come near the actual taste of the spice.
6.Toast the spices in a dry frying pan or you can also grind them up. This will add a new dimension to your curry.
7.If you are patient, then it is feasible to grind the spices by hand, else, it an electric grinder is a good investment.
8.If you haven't toasted your spices initially before cooking, it is essential that you roast them up in a little oil. Be careful not to burn them.
9.While Indians use ghee to fry the spices, vegetable oil also works good.
10.There are not many recipes involving beef or pork, but, you can substitute beef by lamb. Any type of meat will work with these curries.
If you are not feeling up to it, and don't want to cook, Jasmine Brick Lane is one of the most distinguished restaurant for Punjabi and other Indian cuisine. It serves delightful Indian dishes, cooked by the best Indian chefs.