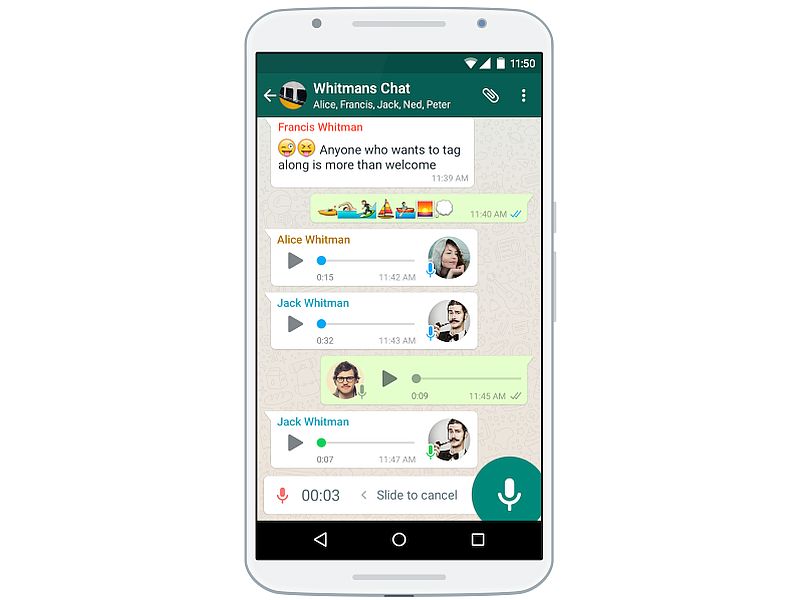 WhatsApp for Android will soon get a new feature that will let users reply to quote messages they are replying to . The new feature has been spotted in the latest Android app version 2.16.118; though it's worth noting that the feature isn't working on all smartphones. We tried testing the new message quote and replies on WhatsApp for Android but couldn't as the feature was not working on our smartphone even after downloading the version 2.16.118 in beta which means that the feature may need a server-side change. You can download the signed apk file for WhatsApp v2.16.118 for Android from APK Mirror, or sign up to the Google Play beta testing program for the app. Notably, WhatsApp is currently offering app version 2.16.116 via its official site which doesn't include the feature.
The feature is self-explanatory and the user needs to long press a message in any conversation to see a reply option pop up alongside star, delete, forward, and copy. On tapping the reply button, the original message will appear as a quote, and users an reply to that. On the receiver's end, the quoted message will appear as a grey box with the reply below it. Android Police points out that the feature works on one-to-one chats as well as group chats. The feature has not yet shown up on the iOS beta of the app, which recently saw the inclusion of gif image sharing support.
A recent study claimed that instant messaging app WhatsApp was the most popular messaging appacross the world and was being used in 109 countries. WhatsApp is also expected to roll out video calling feature that showed up briefly in Android beta app.
Earlier this year, the messaging service WhatsApp announced that it now had 1 billion monthly active users.