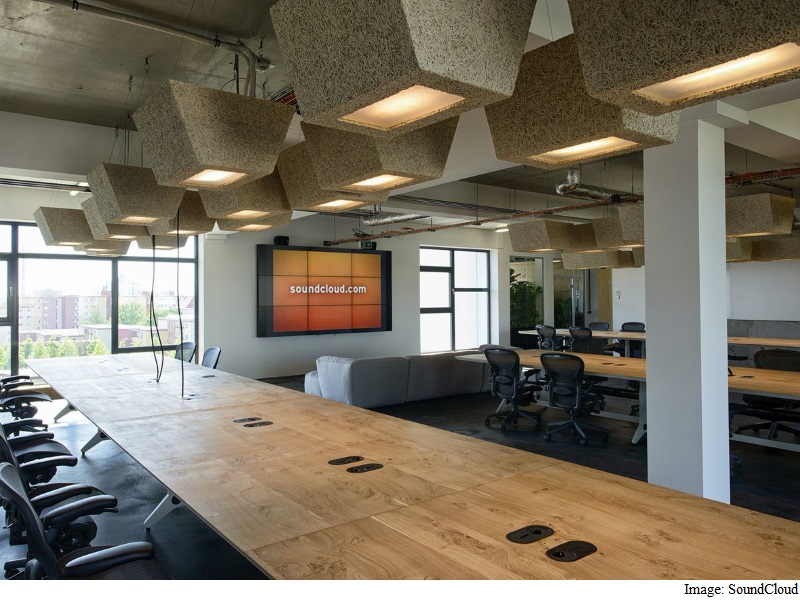 SoundCloud, a streaming music site that has clashed with the music industry as it grows more popular, has struck a long-awaited licensing deal with the Universal Music Group, the giant record company whose roster of hit acts includes the Weeknd, Sam Smith and U2.
The deal, to be announced Wednesday, will give SoundCloud access to Universal's catalog and let those artists make money from advertising when their songs are played on the free service, which is used by 175 million people around the world each month. Kanye West and Miley Cyrus are among the many artists who have embraced it as a promotion platform.
The deal with Universal, which also includes songwriting rights that Universal controls through its music-publishing arm, follows earlier agreements with the Warner Music Group and Merlin, a consortium of independents, as well as the National Music Publishers Association.
Last month, SoundCloud reached an agreement with PRS for Music, a British songwriters' agency, ending a copyright infringement suit. Among the major powers of the music world, the only holdout from SoundCloud now is Sony.
"We've got the majority of the music industry partnered with us now," Alexander Ljung, one of the founders of SoundCloud, said in an interview Tuesday.
Since it arrived in 2008, SoundCloud has become one of the most popular outlets for streaming music, with a sleek design and a laissez-faire approach to the material on its site, letting artists and labels upload or remove songs as they please.
But unlike Spotify, Pandora and most other sites, SoundCloud had no licensing agreements for its music, and as the site grew more popular many companies came to see it as a threat.
In 2014, SoundCloud struck the first of its licensing deals and began to run advertising on the site, but still faced the specter of large-scale litigation from record labels over past infringement.
Last May, less than a year after introducing ads, SoundCloud said that it had paid $2 million (roughly Rs. 13 crores) in music royalties.
In announcing the deal with Universal, SoundCloud said it would introduce a paid subscription plan this year, though the company offered no details.
In an interview, Michael Nash, Universal's executive vice president for digital strategy, said that the new deal would give Universal the freedom and control to experiment with SoundCloud, including making some material available only to paying subscribers.
["source-gadgets.ndtv"]