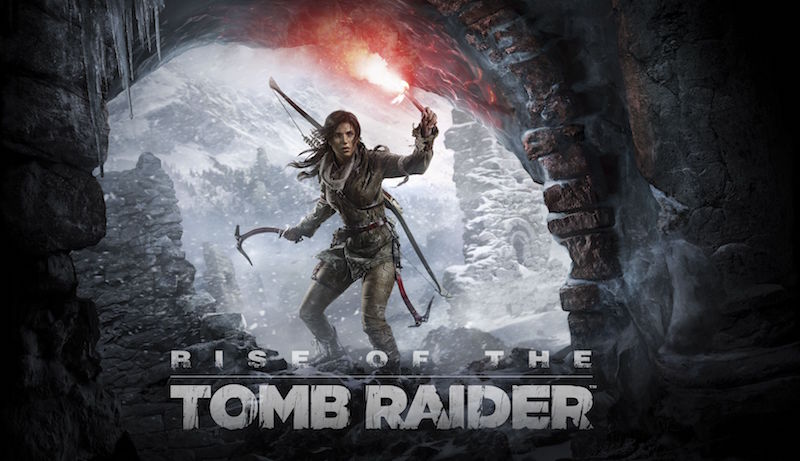 Erstwhile Xbox One and Xbox 360 exclusive Rise of the Tomb Raider finally has a release date for the PC.
Publisher Square Enix has finally announced that the game will be available on Steam and Windows 10 on January 28. The PC version of Rise of the Tomb Raider is developed by French company Nixxes. Previously it was responsible for Deus Ex: Human Revolution and 2013's Tomb Raider reboot. Both were stellar PC ports and it's safe to say Rise of the Tomb Raider will be in the same vein.
Square Enix claims "numerous features" will make their way to the PC version of Rise of the Tomb Raider. These include Windows 10 support and 4K resolution.
The game will be available digitally via Steam, the Windows Store, Amazon (well, at least Amazon's store-fronts that support digital game purchases, not Amazon India right now), and Square Enix's own online store. There's no information if a disc version of the game will be available. Considering that Just Cause 3 was available at retail on disc, we won't be surprised if Rise of the Tomb Raider will be on physical store shelves as well.
As for pricing, Rise of the Tomb Raider will retail for $59.99 (around Rs. 4,000). There's a Digital Deluxe edition for $89.99 (approximately Rs. 6,000) that includes a season pass with access to all current and future DLC for the game. A Collector's Edition that comprises the Digital Deluxe version, a 12-inch statue of Lara Croft, replicas of Croft's journal and jade necklace, as well as a steel case, will be available exclusively via the Square Enix e-store  at $149.99 (almost Rs. 10,000).
Don't expect this to be the price of the game in India though. Other Square Enix titles such as the yet to be released Hitman are available for pre-order on Steam for Rs. 999 while Just Cause 3 could be had for as low as Rs. 899 digitally. On disc you can expect it at Rs. 1,499 in line with the prices of Square Enix's current PC portfolio for local game stores in India.
["source-gadgets.ndtv"]