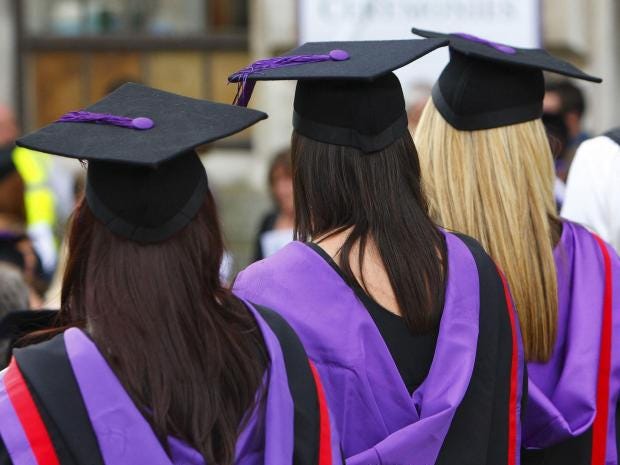 We need to end occupational segregation and open up senior roles to flexible & part-time work."
Asking students to estimate their starting salary post-graduation, the National Student Money Survey reported that women expect to make over £3,300 a year less than their male equivalents, indicating they may be "primed" to expect lower earnings from a young age.
A Trade Union Congress (TUC) report earlier this year also found that women earn less than their male peers at every stage of their careers.
TUC head, Frances O'Grady, said the figures suggested the UK was almost half a century off achieving equal pay.
A Government spokesman said: "No woman should be held back just because of her gender. We now have the lowest gender pay gap on record, and we are working to get more women into the top jobs at our biggest companies.
"But we know there's more to do – that's why we are requiring employers to publish their gender pay and gender bonus gap for the first time from April and we are working to get more girls studying science, technology, engineering and maths subjects so that they get into more lucrative professions when they are older."
[Source:- independent]