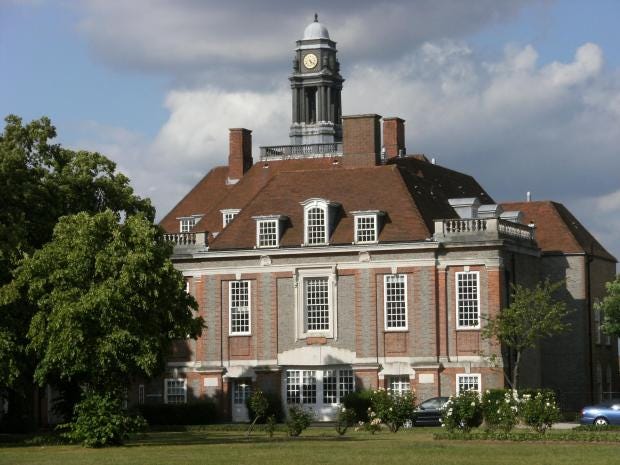 Parents in England are paying up to hundreds of thousands of pounds more for their homes in order to get their children a place at top state schools.
Latest figures from Lloyds Bank reveal that many families are willing to pay an average of £53,000 extra to secure homes within catchment areas of desired schools – a rise of almost a third on last year's estimates.
House prices have now reached an average of £366,744 in the areas closest to England's top 30 state schools, compared to a national average of £313,318.
Six of those top schools – including The Henrietta Barnett School, which was named the top performing school in the country for GCSE grades last month – have pushed local house prices to a record of at least £150,000 above their county averages.
Figures from Savills estate agents this month also established that selective state schools on the whole have pushed house prices up by more than 100 per cent higher than the regional average.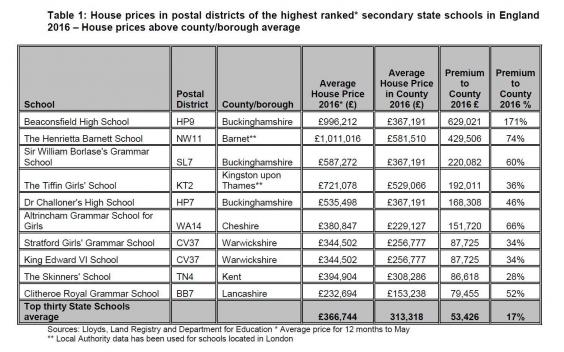 Properties in the postal district of Beaconsfield High School in Buckinghamshire have experienced the biggest price tag, however, with homes selling for almost £630,000 – 171 per cent above the county's average.
Other noted top grammar schools with soaring house prices around them include The William Borlase's Grammar School in Buckinghamshire, with an average house pries of £220,082, The Tiffin Girls' School in Kingston upon Thames (£192,011) and Dr Challoner's High School, also in Buckinghamshire (£168,303).
Andrew Mason, mortgage products director at Lloyds Bank said: "Schools with the best exam performance are proving to be an increasingly strong draw for home-movers, as we've seen house prices rise sharply in locations close to such schools.
"Our analysis shows that since 2011 average house prices in areas with the best state schools have increased by £76,000, compared to a national increase of £42,145.
"And seven of the areas covered in this survey have seen house prices rise by over £100,000 in the last five years.
"The popularity of areas close to high performing schools may mean that homes remain unaffordable for buyers on average earnings."
[Source:- independent]