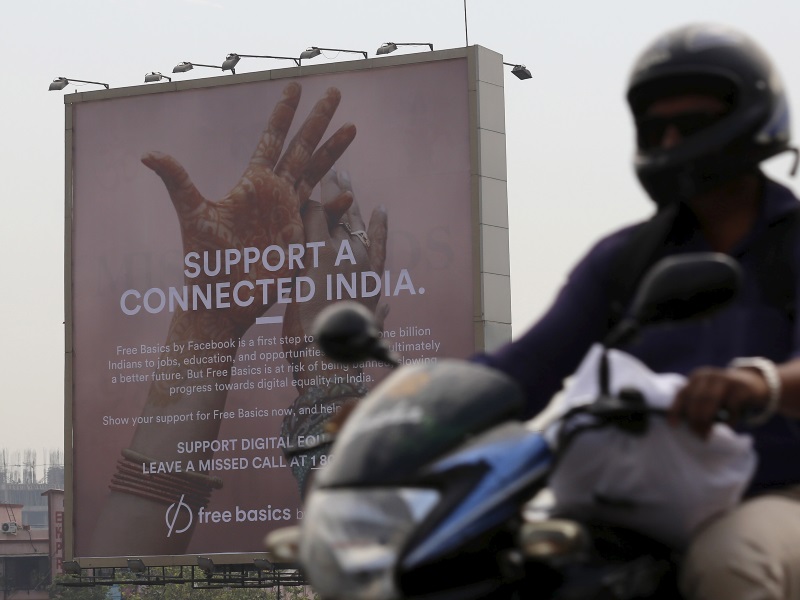 Facebook is leaving no stone unturned to make its Free Basics campaign a hit in India. A new report has claimed that the social network has spent close to Rs. 300 crores on Free Basics ad campaigns in the country.
A recent Live Mint report citing media buyers estimates that of the Rs. 300 crores, Facebook spent in the range of Rs. 180-200 crores on print ads, which it claims is most for any medium. Facebook has been in recent weeks running full-page advertisements in multiple newspapers urging people to support its Free Basics campaign. A Facebook spokesperson in an emailed statement told Live Mint, "We're aiming to get the facts out to as many people as possible, whether they're connected today or will be in the future."
It's worth noting that Facebook has not refuted or supported any claims of the money it has spent on ad campaigns for Free Basics in India.
Facebook's Free Basics campaign has been alleged to violate net neutrality by differentiating Internet access for certain types of services.
The Telecom Regulatory Authority of India (Trai) had last month floated a consultation paper on differential data pricing, with the last date for comments on December 30 and for counter comments on January 7. Facebook had launched its Save Free Basics campaign shortly after, urging users to send pre-written response to Trai on the paper. The company also started an email-based campaignrecently.
Trai has received a record 2.4 million comments on the paper.
For those unaware, Facebook's Free Basics will allow access to content or apps hosted on it for free inpartnership with a telecom operator. Presently, RCom is the only service provider in India offering Free Basics.
A survey firm recently claimed that a whopping 81 percent in a survey of 30,000 people had voted against Free Basics or any such programme and wanted an unbiased or neutral Internet for them. The survey was conducted by citizen engagement platform LocalCircles.
Trai was not amused with Facebook's attempt provide a template for its users without any comments on the issue, and asked users to send their own comments instead.
IT industry body Nasscom notably also opposed Free Basics platform, saying that it violated net neutrality principles.
["source-gadgets.ndtv"]