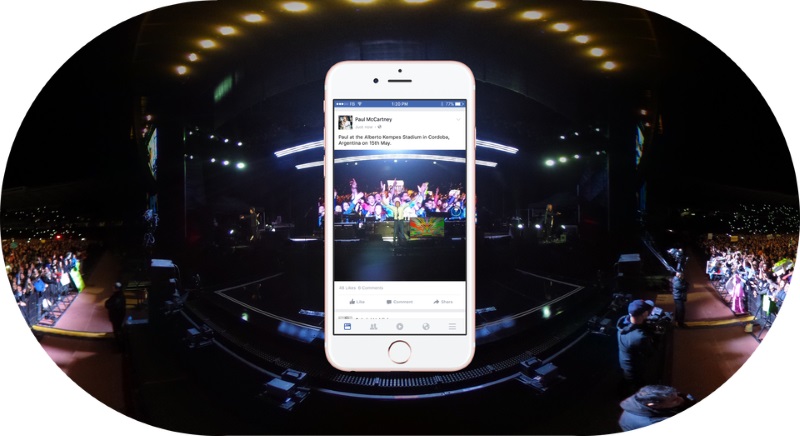 Facebook on Thursday launched a feature that allows users to upload photos with 360-degree views.
Apart from photos taken from 360-degree cameras, panoramic photos taken on a mobile phone can be converted to a 360-degree view on the newsfeed, the company said on Thursday.
The photos can also be seen in virtual reality compatible devices, Facebook said.
The social network said that 360 photos are now available to view on Facebook via the Web and the latest version of the Facebook app on Android and iOS. It added that over the next few days, it will roll out the ability to post 360 photos.
Facebook rolled out a similar service for video last September.
Explaining how the feature works, Facebook in a blog post said, "Simply take a panorama with your phone or capture a 360-degree photo using a 360 photo app or 360 camera, and then post it on Facebook as you would a normal photo. From there, we'll convert it to an immersive 360 photo that people can explore, similar to how people experience 360 videos on Facebook."
The social network added, "360 photos are easy to identify in News Feed: just look for the compass icon on the right-hand side of the photo. Explore a 360 photo on mobile by tapping and dragging the photo or by moving your phone, and on the web by clicking and dragging. Now your friends can experience the moments you share in 360 as if they were actually there with you, from hiking through a national park, to wandering through a museum, to celebrating a wedding."