Nowadays people store a lot of data with them in different devices. The data stored in any device may get lost accidently. So how can one recover the data? One must found the solution for this. Now it is possible to recover the data with the data recovery software. This software is very easy to use and flexible to use.  This software lets you restore the data once it gets lost due to any reason. The data can be retrieved quickly without consuming your much time.
There are also various wizards which helps in the recovery of the data form PC, memory card, USB,  video player, SSD, Mobile device, Micro card, external disk, camcorder, pen drive, memory card,  drive, Micro card and much more. The data gets deleted due to various reasons and the data can be recovered easily with these wizards from any device. The recovery can also be done from the formatted and damaged hard drives by the free data recovery software.  It is very advanced and useful recovery software. It becomes a straightforward solution for the retrieving of the data. It has various features and can be used to recover from different devices. Some of them are as follows:-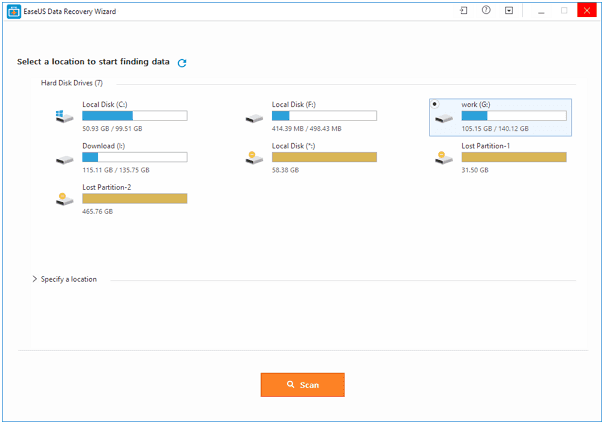 iphone data recovery – there are various causes due to which the data gets deleted from iphone. It may be due to ios update failure or accidental failure. Sometimes the devices also get damaged and you do not remember the password or the devices gets stuck at the logo of apple. Virus attack, ios upgrade problem, jailbreak failure, improper operation are the other reasons for the data loss. But it can be recovered by scanning the data when the iphone is connected to the PC so that the scanning of the icloud backup or device is done. The recovery of the data is possible by first previewing the data which you want to recover. All types of files are supported by this software for the recovery such as contacts, messages, reminder, whatsapp messages etc.
Android data recovery – the file recovery software helps in the recovery of the android files such as videos, photos, documents, sms, music, contacts etc. The data gets lost from android devices due to improper handling, device failure, OS errors, rooting, accidental deletion, rooting and much more. The data can be retrieved by connecting the android device to the computer and then the scanning is done. After the scanning, click on recover and then the lost data gets restored. The recovery of the files is done from the SD card and the internal memory also. The scanning of the memory card is also done by the data recovery software
The working of the data recovery software is very efficient and exact. The data recovery of the lost data is done with proper efficacy and the results are exquisite. With the deep scan and quick scan not even a single file can be left for the recovery.  It has a remarkable quality of the data recovery.