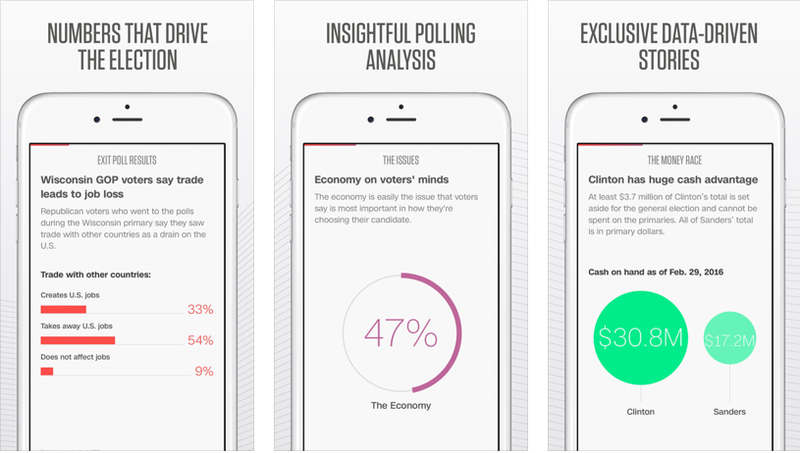 iOS: It's hard to keep up with all the headlines, breaking news, and poll results during an election year, and this election year is an especially chaotic one. If you have trouble keeping up with it all, CNN's new Politics app breaks it down for you.
We've briefly mentioned CNN's other news apps before. This one is a bit different as it tracks all election data—election results, breaking news, delegate math—and simplifies it visually. You swipe side to side to see the major headlines of the day, and if you swipe up and down, you can get into the data. You can also sign up for daily recaps and personalized alerts.
Of course, it's a CNN app, so you can expect most of the sourcing to come directly from CNN. Still, it's a simple way to stay up to date and get a briefing of the election news and results every day. Unfortunately, there's no Android version available. However, all Politics is a decent alternative, as it sums up the latest 2016 coverage, too.